Hello,
I have been looking for a long time for the Amstrad 2086 service manual, specifically I'm interested in the monitor PC14CD schematics and documentation.
I only found some references to such manual in different forum, but seems to be not available.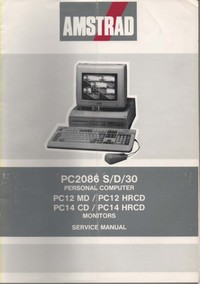 In case someone has a printed copy it would be really helpful to have it scanned and make it available so that it doesn't get lost forever.
Thanks and best regards
Manuel