Joined

Aug 4, 2015
Messages

51
Location
I've got a Model 4 Student Station (Model 26-1059) that's a diskless 64KB machine.
It has an 8048364 in U68, so I'm using the Gen 2 ROM image from Ian's page.
http://ianmav.customer.netspace.net.au/trs80/downloads.htm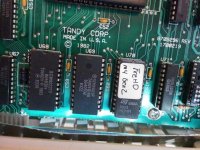 Without the FreHD connected, I'm getting garbage screens on boot or reset.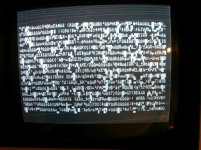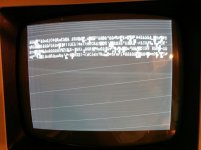 If I connect the FreHD, it get a different boot experience, random garbage moving around the screen.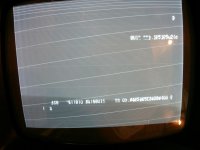 The FreHD seems to be fine, single green LED flash on boot and another when inserting the SD card.
I've burned a couple copies of the ROM (no dice), tried the Gen1 ROM just for fun (no dice), and even copied the stock ROM and burned it onto a new 2716 EPROM to verify my setup (that worked fine).
Any thoughts? Is there something special about this flavor of Model 4 perhaps? Here's a copy of the stock ROM if someone wants to compare it to another stock Model 4 Gen2 ROM before it was modified with the FreHD boot code.
https://drive.google.com/file/d/0B0g9QvyUT9LLMDVCTTVVLU9NNDg/view?usp=sharing