Spotted this Vector Graphic system on eBay, I couldn't find anything on the VSX, but did find some information about the GSX - which ran CPM-86 and GEM. Being an 8086 system it's probably not actually an S-100 system but figured this was the closest match forum.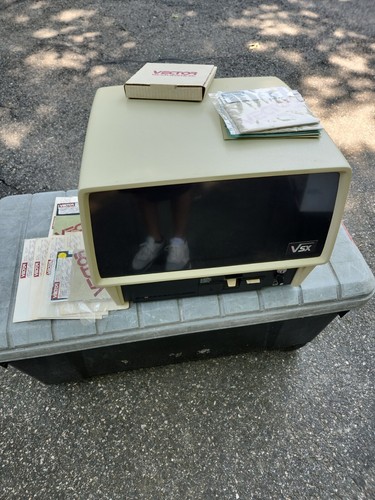 Find many great new & used options and get the best deals for Vintage Vector Graphic VSX Microcomputer Computer at the best online prices at eBay! Free shipping for many products!
Really interested in this - looks in good condition, but looks like the keyboard is missing. What's the likelihood of finding a compatible keyboard? Looks like it has a RJ-11 style connector like the Vector 4.