Joined

May 1, 2018
Messages

79
Location
Hey,
Just today, I got my hands on this cool 8" drive that I plan to use with my Zenith Data Systems Z-110 to transfer data between 5.25 and 8 inch disks.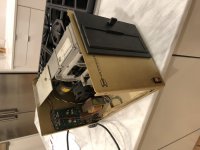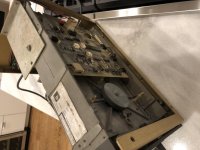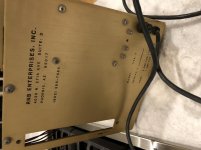 When I bought it, I already knew that it was very dirty, and that it was also missing two capacitors for the power circuitry, which I have already bought and am replacing tomorrow, but there are a few more issues that I had not anticipated that I could use some advice to try and fix.
First, the belt on the back of the drive had become brittle and snapped. I'm not sure where I can get a new belt or what kind I need. Also, the power switch on the front of the enclosure doesn't click back and forth like it should, and instead loosely moves between the on and off positions, as if it's not catching the physical switch mechanism. I'd love to know what kind of switch I could use to replace it, and if there is a way that I could short past the switch until I get a replacement. I have photos of the belt and switch attached below. Just ask if you need any more info or photos!
Thanks!
Belt (w/ 8" disk for scale):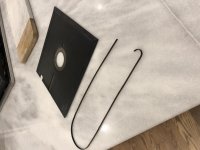 Front of switch: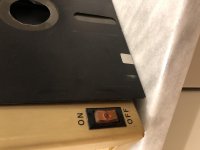 Back of switch: