Joined

Oct 22, 2008
Messages

7,088
Location
****CLICK HERE FOR PART 6****
I decided at this point to make a small modification. Initially when the phone was off hook the DIAL lamp would remain illuminated alongside the OH lamp on the modem but I wanted to make it a little more dynamic. Again using the CD signal I was assisted in designing a small circuit that when only OH was active the lamp would blink and when CD came up the lamp would go solid indicating a connection had been established.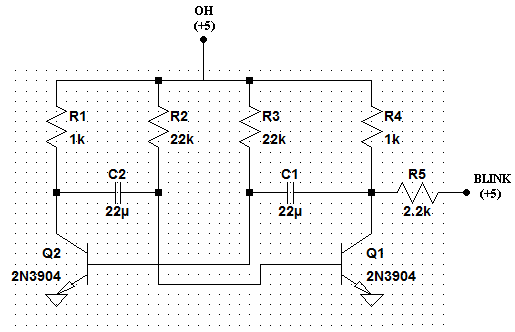 The problem I ran into is that this circuit assumes you are using an LED. A Grain of Rice bulb uses a lot more power in comparison resulting in a dimly lit bulb so an additional transistor pair was added to offload the current draw from the blink circuit to the OH signal which could deliver a lot more juice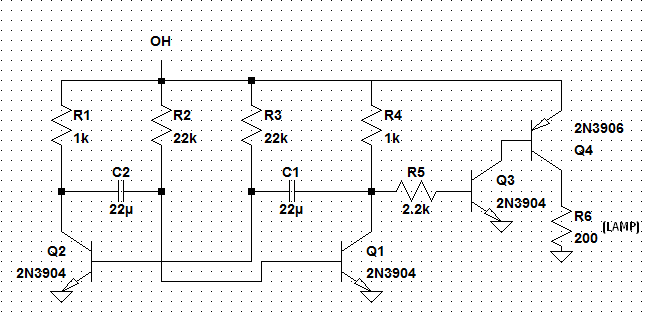 Another modification I added while finalizing the main board was the addition of that one jumper. With it you could control the dialer's hook switch either using the OH signal from the modem or with the DIAL button which would latch it open. I technically didn't really need it but I thought it might come in handy later should I want to play around with the design.
After several days of playing with the wiring arrangement the main board and the two riser cards were completed and ready for testing.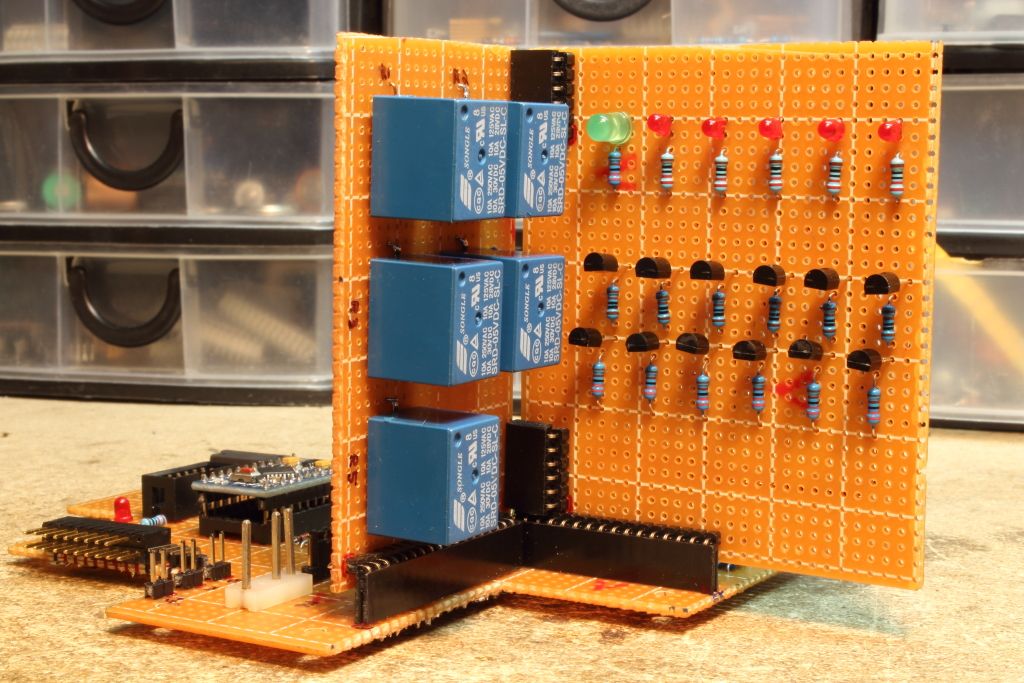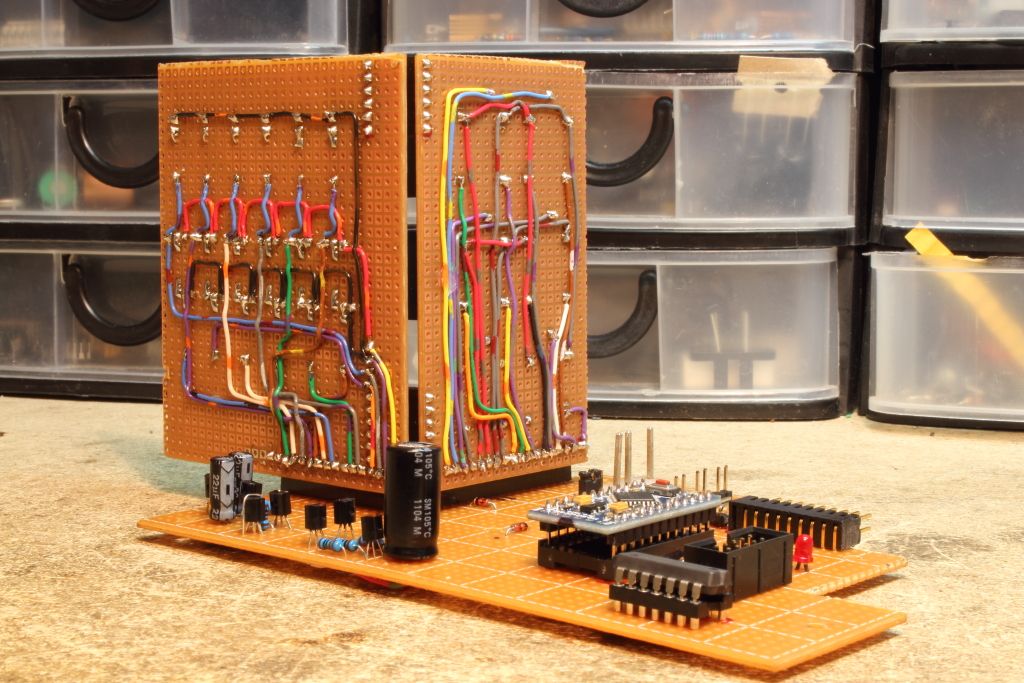 Testing consisted of a loose spread of wires and boards across my workbench. Power was delivered from my regulated bench supply and each circuit was tested one at a time. Because I was
still
having massive problems with the dialer I substituted in a dummy relay to verify the circuit was working and another for the AA motor relay and after a few hours of trying a number of combinations I was ready to begin strapping things into the teletype to start testing with the modem attached.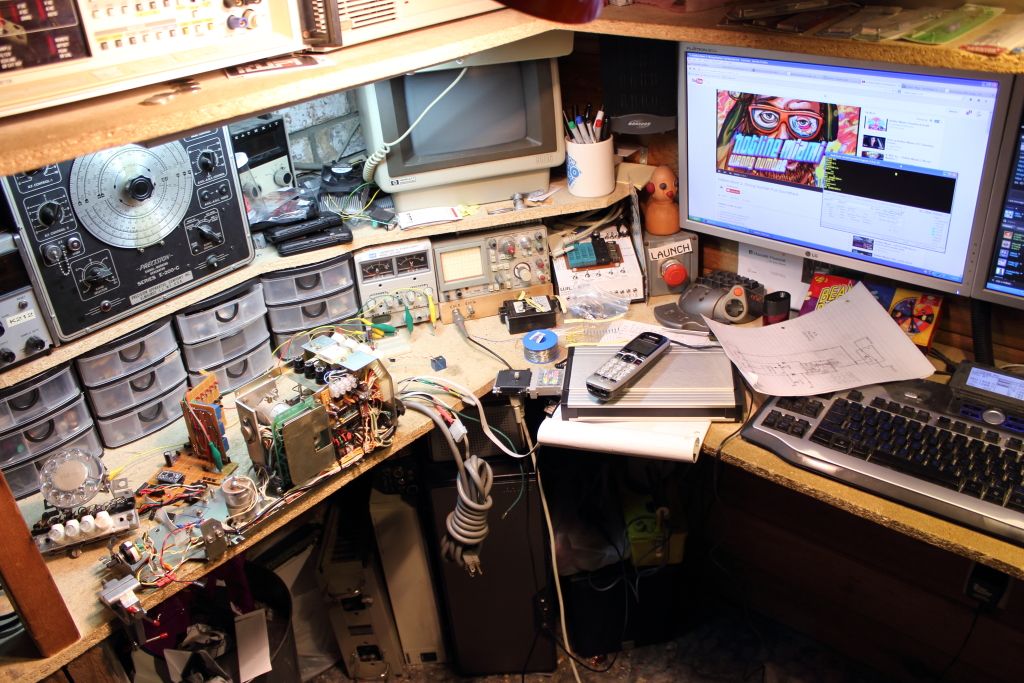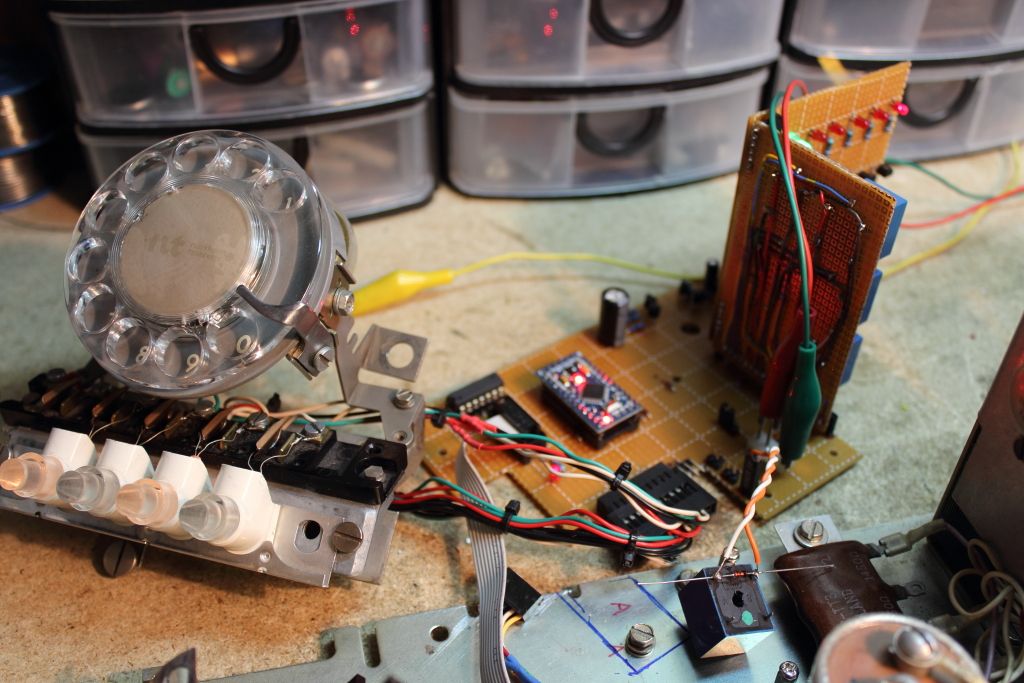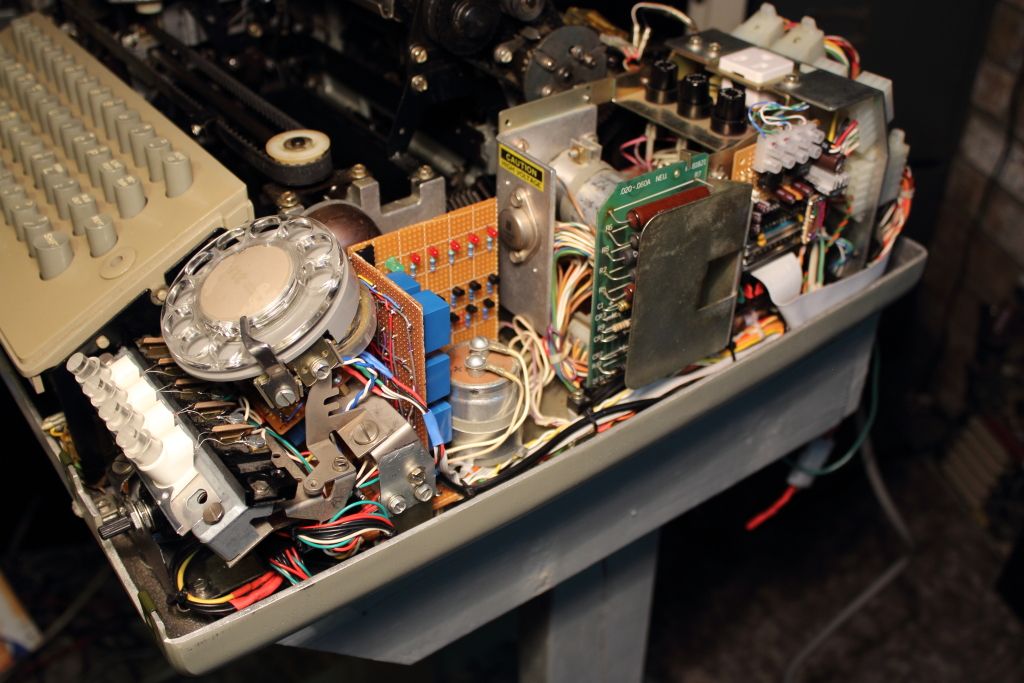 ****CLICK HERE FOR PART 8****