Joined

Feb 1, 2010
Messages

5,011
Location
HUGE two-board Motorola 68K trainer: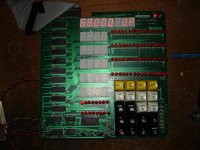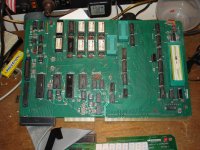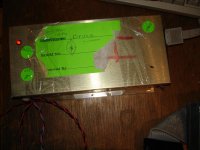 I've found several magazine ads offering this trainer for $1000-1500 in the early 80's. Apparently it includes the Pete Bug keyboard monitor and Macs Bug serial monitor. Two RS-232 interfaces, 32-bit parallel I/O, Versabus compatible. Both boards, power supply, connecting ribbon cable, and a Versabus connector are included. The power supply is functional, but a little rough -- looks like it's probably missing an enclosure plate, and the previous owner "replaced" it with heavy clear tape.
This one powers up with "68000 uP" and responds to keypresses. The 68K is in a ZIF socket (didn't know they made 'em that big!) -- it's ceramic, but has a convenient pin designation label stuck to the top from Computer Systems Associates.
Asking $150 + shipping, trades/offers considered!