Joined

Oct 22, 2017
Messages

2
Hi everyone! Thanks for accepting me!
Thanks for the nice report on my project!
My project is about the development of the massively cross-system game CROSS CHASE whose binaries and source code
are available at:
https://github.com/Fabrizio-Caruso/CROSS-CHASE/releases
The game runs on nearly ALL 8-bit computers including some very rare systems (CBM510, CBM-II, Jupiter Ace, Mattel Aquarius, Spectravideo, etc...). New systems are going to be added to the list of supported targets.
REMARK:
A point that was a bit missed in the nice positive report was that the game is a BETA.
The game will probably never get super fancy graphics but it will get better graphics for sure in many of its targets in the coming months.
Moreover the game is not (necessarily) character-based.
A few months ago I produced a C64 version with hardware sprites, which is still available on GitHub in a previous release page.
Please test the game and let me have some feed-back!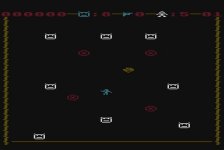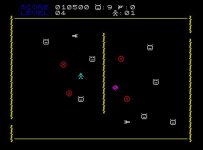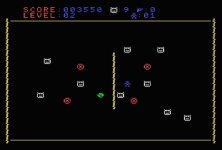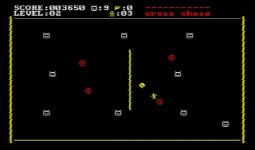 Last edited: