Joined

Mar 25, 2015
Messages

93
Location
A couple weeks ago I applied ECO 1000 - 1002, crowbar, to a recently acquired early Sol-20 with an original regulator board. With deRamps diagnostic assistance I replaced the TIP41, placed a 100k resistor in parallel with R12. Also replaced the power push button - there was a funky installed toggle switch and the power inlet jack too.
After repair;
~300ma load 5.056vdc
~2.0 amp load 4.914vdc
Previous to the R12 parallel mod I was sitting at a low 4.646VDC with a 2amp load.
There is a noticeable improvement in the, now lower, sensitivity of the 5vdc now that I've installed the crowbar mod.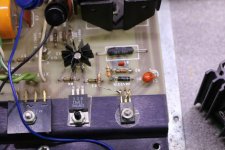 I installed the power supply, fired it up and way cool! Got a prompt. And two or three keys also worked! ;-) That's another story...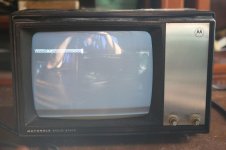 Stay tuned for keyboard saga.
c ya... - Jeff
KF7CRU
@jhalbrecht
@theRetroWagon