Joined

Sep 10, 2011
Messages

1,036
Location
I found that one of my machines has both a Donmon 2.3 and a Gendon3 in it.
This discussion focuses on the GENDON3.
I have ripped the code from the 2716 Eprom and you can download it here:
http://ianmav.customer.netspace.net.au/downloads/GenDon3-9E.bin
This is how it looks installed in the computer: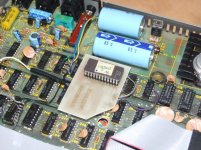 And here are some screen shots (Don's details have been covered over for privacy reasons):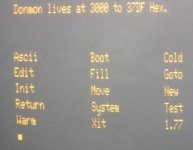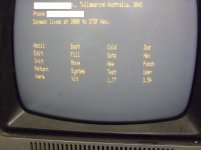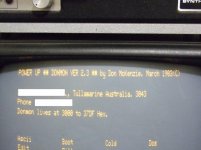 Notice it has proper looking lowercase descenders (check the 'y' in 'by' and 'System'), and a better looking comma.
I'm looking into the feasibility of bringing this product back from the past, along with Donmon 2.3
Discuss.
Ian.
Last edited: