Joined

Mar 19, 2022
Messages

3
Hi and thanks for having me on this board!
Yesterday I took the time to attempt to repair one of my TI99/4a which, judging from the screen displayed and according to this Ninerpeia page (
https://www.ninerpedia.org/index.php?title=Troubleshooting
) implied a defective 4116 chip and precisely the one corresponding to bit 3 (no TI logo and text and coloured squares of the wrong colours).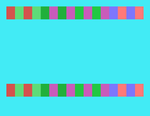 I replaced and socketed a new DRAM chip apparently without any issue and without damaging any PCB trace, and after turning on the computer everything seemed OK as the logo and the text were displayed as expected.
But unfortunately it didn't last for long and after about a minute the TI logo disappeared leaving me with a light blue screen.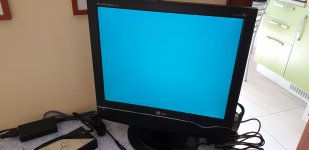 The computer seems to start and initialise correctly as the usual starting beep is audible.
If the space bar and then the '1' key are pressed (to start TI BASIC) an orange rectangle appears on screen.
Pressing random keys followed by 'Enter' makes the computer to beep as expected for a Syntax Error.
This behaviour seems to be consistent as it repeats every time the TI is turned on.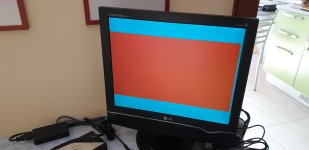 I've swapped both the DRAM chip the VDP but to no avail.
Have anybody experimented something similar ?
Any help will be really welcome.
Thanks a lot in advance.
Last edited: