Joined

Nov 22, 2012
Messages

1,535
Location
Would anyone happen to have any cassette software for an IESI Datacorder II? It's actually a pretty cool Z80 computer with a full keyboard or input, a 1 line 40 column display and printer for output and a cassette unit for storage. Problem is, it expects runnable code from cassette, and doesn't do much more than ask for a program tape.
The only reference to the Datacorder II I could find was via a page by Leo A. Notenboom here:
https://leo.notenboom.org/a_pre_microsoft/
It would really be cool to have Microsoft BASIC on this but anything would be nice to see if it works.
Here are a couple of pictures. I also posted these on Twitter.
Datacorder II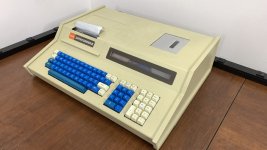 Internal bottom: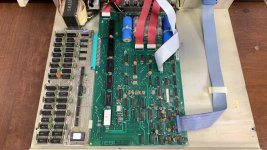 Internal top: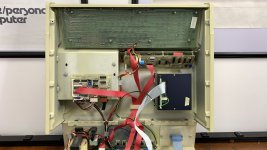 If anyone should happen to have anything or know anything about the Datacorder II, I'd be very interested.
Santo