Joined

Jan 16, 2014
Messages

1,515
Location
I ran across this is my 'junk boards' box the other day, and it took me just a little while to figure out what it was.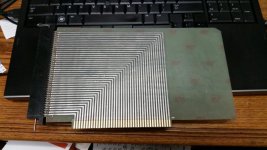 Huh, a
right-angle
card extender? What could possibly need such a beast? And what's up with the card edge socket on the left? Hmmmm....a ZIF card edge?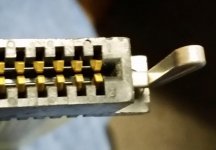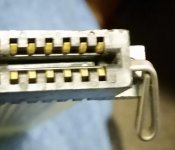 Hmm even further: look at the side-by side of this extender and my video/keyboard card: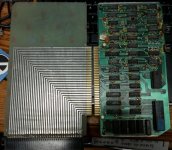 Hmm, you don't suppose......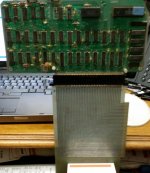 I always wondered how you were supposed to work on a Model II's cards in that awfully hard to get at card cage...... It's a minor miracle this board didn't get thrown away, and I have no idea how I came by this, unless it was in the Model II-upgrade-to-a-16 that I had years ago.....