Hello everyone,
I'm upgrading the RAM in this computer from the original extended 384kB to 16MB just to give me a good edge when running Windows 3.11.
Each stick is 4MBs of 9-chip, parity, 60ns, 30-pin SIMM RAM.
However, when I go to boot the computer, I get one of several beep codes (they're all three "digit" codes, not four, for whatever reason), or I get this: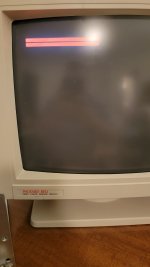 Either it freezes here,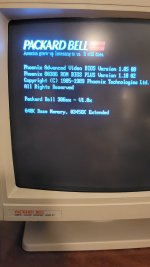 Or here with a perpetual, lower pitch beep.
I suspect a bad RAM module, but I don't know how this would be booting with one.
Beep codes:
2-2-2
1-3-3
There are two other, less common ones, so when I get them to trigger, I'll play them.
Thank you in advance for all your help. I know I've troubled you all a lot with this thing, but I just want it to work, y'know?
Forrest
Last edited: