Found this pdp-11/34 decdatasystem buried in the back of a recently acquired collection.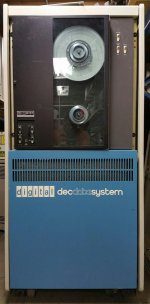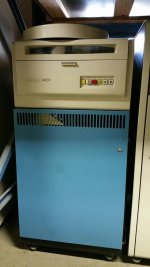 I initially thought I only had the TU10W and RK07 drives. But once I figured out how to open the lower front panel (thanks Luigi) I discovered there was an entire 11/34 chassis down there - complete with programmers panel and controllers for the RK07 (RK611) and TU10W.
All looks to be in good condition. I'm looking forward to getting this running one of these days.
Does anyone have experience in restoring a TU10W tape drive? I'd be interested in any few pointers for things to watch out for.
Here's a link to some more information about it ->
http://avitech.com.au/?page_id=903