Joined

Nov 22, 2012
Messages

1,313
Location
I thought I'd post a new find here that I'm excited to have found.
I was able to acquire a Sol-20 with a Helios II disk drive. Both are in almost pristine shape but I am missing any internal S-100 cards so the Helios II is a door stop for now until I can find the Helios II controller and formatter cards
The true find is the Helios II unit that looks to be in great shape but as Corey986 has suggested to me off-line, it will need some preventative restoration (new caps) and some testing to see if it works. Sadly, I can't try the latter without the cards but i have some great reference material to look over in the meantime.
I will, however, be looking over the Persci 270 drive very carefully and replacing the caps at the very least. I don't tend to do this but it has been suggested by a couple of sources and the rarity of the slightest chance this is a working example makes me a little more cautious than normal. I also have a large metal cap in the power supply that needs to be replaced as per a Processor Technology bulletin but I have no idea where I'm going to get that new cap
Here's a few pics of the Sol-20 and Helios II: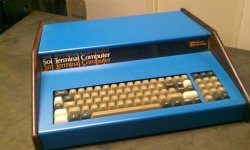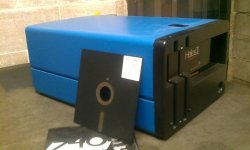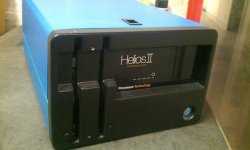 More pics of the Helios II at
http://vintagecomputer.ca/?computers=processor-technology-helios-ii