Joined

Mar 9, 2019
Messages

525
Location
Hi all. I picked up a Silent 700 model 703 data terminal which either was damaged in shipping or was damaged before shipping there's really no way to tell.
From what I can gather the only real damage is that the screw drive which the print head runs on is snapped off on one side.
I doubt this is repairable, unless I was to try to replace it with a plastic one (3d printed) but that'd be a last resort, and probably wouldn't work.
Does anyone have any idea how I can find a replacement? It's kind of hard to even search for "screw drive"s in general as you have to reassure google you don't mean screw drivers, and then on top of that it has to be this one exactly as I'm sure it's not going to work right otherwise.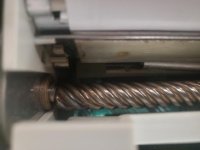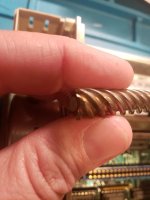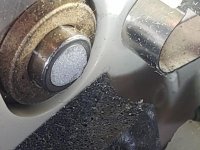 Last edited: