Joined

Nov 27, 2008
Messages

569
Location
I've shown this on in the past but all the photos went bye bye when I sold my business and retired. I was hosting all my photos on my old business site.
This Vertical IBM AT was one of two super finds in my 15+ years collecting old computers. I've added a couple of things and have been trying to keep it original as possible.
1st photo is how it sit today.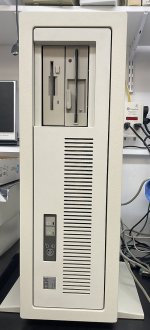 ​
Now the case...
Front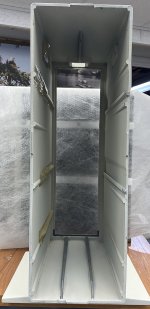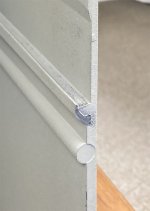 A closeup of the inside channal that the computer slides in on.
​​​​
Bottom Glides
I put tape over the left hand glides so to not scratch the top of the inside case. The case does not touch the bottom glides if you are carefull and get the nylon runners on the bottom of the inside case hooked to the right side channels.
Bottom of inside case showing the nylon runners.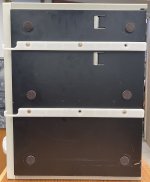 ​
Back side. Top of case w/switch opening.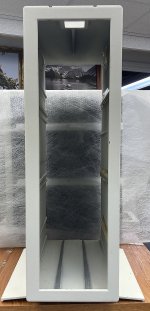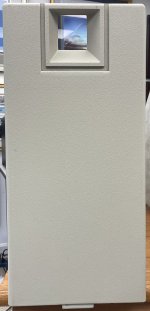 Front side of bezel.

The IBM AT computer uses a type 3 motherboard w/512K onboard RAM. It does have a 287 math co-processor installed. It currently has a ST-4038 30MB HD w/DOD 6.22 and Win 3.1 installed. The 5 1/4 inch floppy is a YE-Date YD-380 TYPE 1711 1.2mb. The 3 1/2 inch floppy is a Toshiba ND-3561GR with full faceplate.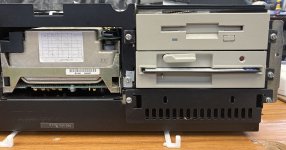 ​​
The following IBM cards in the system:
IBM 128KB/640KB Memory Expansion Option.

IBM Fixed Disk and Diskette Drive Adapter
(first generation)

Other cards in the system:
Sound Blaster CT-1790.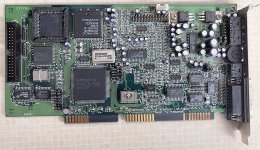 Intel Network 8/16 Card.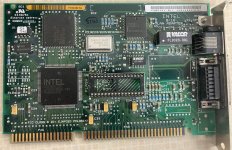 AST Advantage Premium MIO Card. It has 1MB for extended memory, printer and serial ports.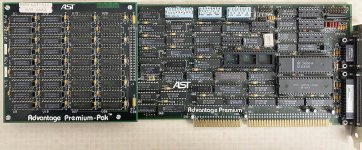 It as a generic ISA VGA Card not shown.
Power Supply and left back of computer.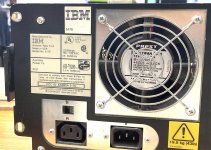 Left backside.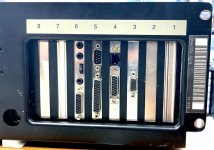 And last here is the computer w/Windows 3.1 booted.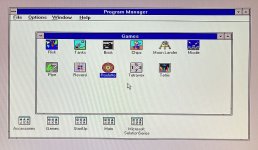 This Computer was bought ~15 years ago off eBay. It came with a mint Model F AT keyboard and an IBM RGB monitor. I have the keyboard in a box but use the RGB all the time with several XT's and PC's. It originally had an IDE drive and the one 5 1/4 inch floppy drive. The 128K memory card also was original to the system. I got the ST-4038 and controller card out of another AT I bought for parts. That was eventually rebuilt as a 99'r and sold off.
If you ever get a chance to get one of these cases make sure you get the nylon runner brackets with the case. Then buy it then, don't even think about it. In 15years I've see one other listed but w/o the nylon runners. it gets WOW! from most that see it in person.
framer
Last edited: