Joined

May 14, 2013
Messages

107
Location
A friend of mine donated me a vintage laptop made by Ambra. It's a 486 25MHz machine with 4 megs of RAM, 80Mb 2.5in HDD and a 8.5in monochrome LCD display. Overall the laptop is in a great condition: keys and a trackball work fine, LCD-screen has no defects.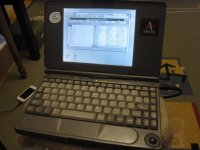 The problem is that the laptop has no built-in floppy drive. It was supposed to be on a docking station, but unfortunately I don't have one. So at the moment it is impossible to install new software, backup existing data or simply do anything with this laptop. The hard drive is removable: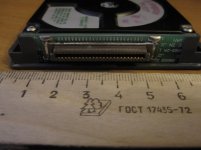 the first question is what's the name of this type of connector? Do any adaptors exist so this hard drive possibly could be connected to another PC?
Also I found two tiny connectors on the system board: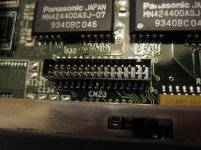 Does anyone have any idea what are these?