Joined

Mar 18, 2004
Messages

809
Location
After successful surgery re-batterying all the ST-brand RTCs on my (3) SUNs, I've attempted this on the Dallas part in the DEC, which is slightly more difficult due to the half-baked "bent pin" design, and being soldered in place.
Bottom line is that the computer doesn't boot to firmware reliably and I'm not sure if I've either overheated the chip/crystal or ESDed it, or just have to initialize it. It will not finish POST, i.e. the screen is blank (no scan.) EDIT: Only if I disconnect the cell, after about 20 minutes it comes to life and promptly fails on all the RTC tests.
I used a heat pencil to break down the potting and always had the board wrapped in ESD-safe bubble wrap. Used minimal temp to do the job but the max rating of the part is only 70 C, which I probably exceeded.
Given that the chip is soldered in place and that DEC didn't expect anyone to change it out, I wonder if the required RTC "wake-up" string is present in the test or boot sequence? See image...
Anyone know anything about this?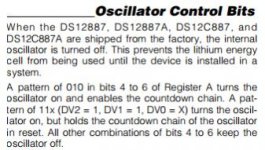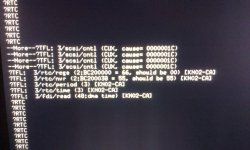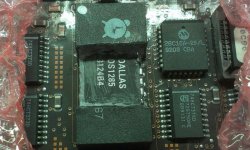 Last edited: