Joined

Oct 22, 2008
Messages

6,941
Location
I'm scratching my head over weather or not this is some sort of fault brought on by newer drives, a bad press or what. Visibly the disc is immaculate.
This is the Bonus CD for my Forte VFX1. All the bundled games included additional special drivers and plugins to support the headset. None of the executables work and any sort of batch or textfile is full of garbage. The kick is that there's always the highlighted sting of text as seen in the picture, no matter what kind of file it is.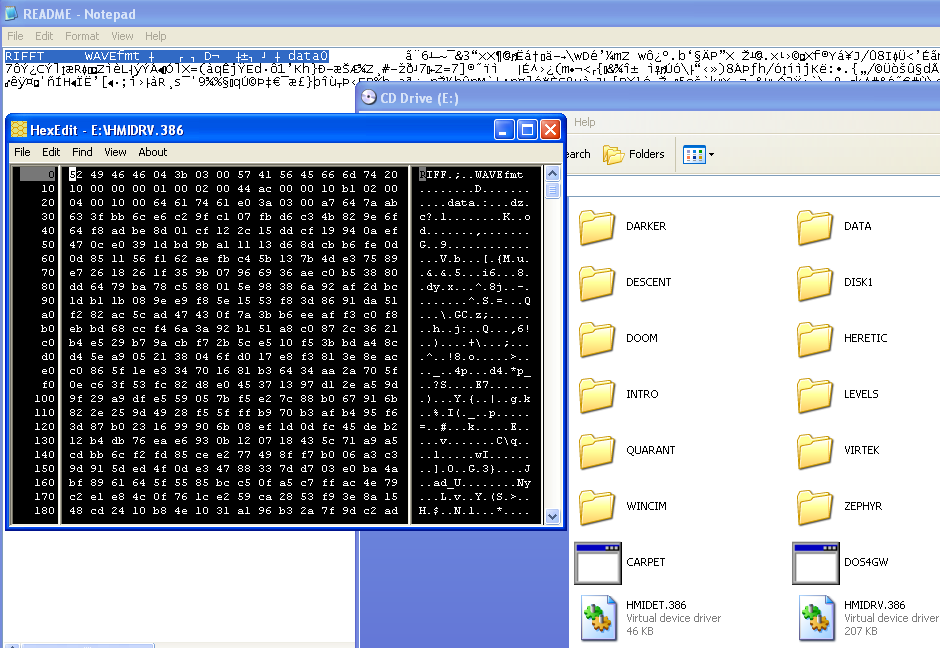 Doesn't matter if I try on 9x or NT or DOS or XP. I've tried DVD drives, CD-RW drives....same thing.
It kinda screws me over as I don't know of anyone making a backup of the CD.
Last edited: