Joined

May 2, 2008
Messages

5,122
Location
Found at the thrift store today. It was still in the original shrinkwrap, but since the box got a little smushed I opened it up just to make sure the contents inside were OK. It still smelled new inside!
These are rare 5.25-inch, single-sided, double-density (NOT "High Density") 96 TPI floppy disks, as used by some CP/M machines and other vintage computers. Also known as "quad density" because they can store 4X as much data as single-density 48 TPI disks. "Full Lifetime Warranty" by 3M!
I don't have any computers which use this format, so I hope someone else can make good use of these disks.
*** SOLD ***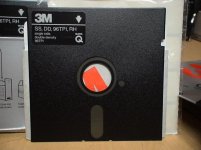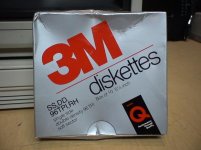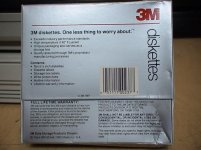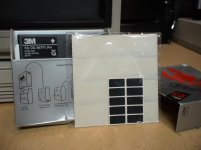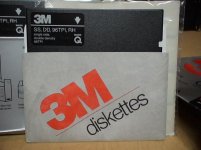 Last edited: