Joined

Jun 1, 2003
Messages

2,437
Location
I went to Edgar Digital with a friend of mine a few days back and get this machine. It looks to be a backplane system, with a definitely divide between user interface/monitor and machine. Very interesting, and I found two stickers inside that said 1981. Most of it is wire sound, with some PSB's in there with through hole construction. I took a handful of pictures of it taken apart, there were parts stuffed in the case that apparently were a part of it at one time or another, there are matching slots for the edges, and one still in.
If anybody can tell me what kind of machine this is, greatly appreciated!
Sorry for not posting here in a while guys, been busy dealing with real life issues, which all of a sudden seem to lull on a Sunday.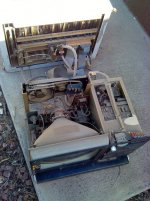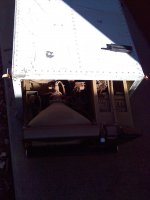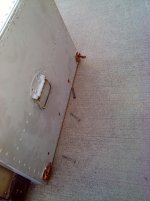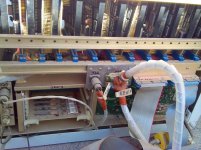 ...and the posting of pictures has changed since I was here last. Neat.
Last edited: