Joined

Oct 31, 2015
Messages

102
Location
Hello,
Over the last few days, I have been trying to get the Heathkit H11A I have running again. I don't have any of the documentation and was not able to find any online, nor do I have any experience working with LSI-11 systems. I'm hoping to get it working to run something like RT-11 or LSI-UNIX/LSX (if that even still exists, or possible to run). The system came with the following cards:
-LSI-11 CPU Module with 4KW of memory
-M8029 Floppy Drive Controller
-M8017 Asynchronous Line Interface
-M8047 Multifunction Module
-32KW Memory Module (Unknown brand?)
The system is in pretty rough shape as of right now (Both RS232 cables running out of the M8017 and M8047 module look like they have been damaged, and the M8047 has a blown fuse), so I want to try bring it up to some sort of prompt with as little cards in it as possible. IIRC later PDP-11 systems like the LSI-11 have a serial monitor in ROM, so I would want to make booting that up my first priority. I was hoping that removing the M8029, M8017, and the 32KW modules, leaving only the CPU and Multifunction Modules in place would allow me get bring up the console, but I am unsure of if this would work. The CPU module and all of the cards on the right hand side (M8047, 32KW Module) are upside down, but I am assuming that this is normal.
Also, the system did not come with any RK02 disk drives, or the Heathkit equivalent, so I was wondering if there was a way to get the M8029 talking to either an emulator or a real 8 inch floppy drive. My understanding is that the RK02 disk drives used an internal interface board that the M8029 communicated with, but I am unsure.
Below are some pictures of the cards, and their placements in the system I have.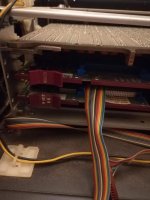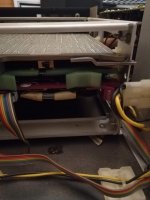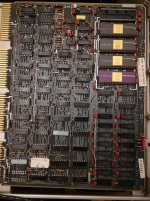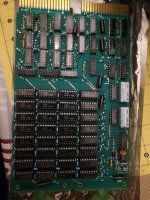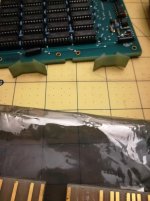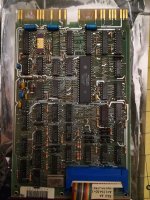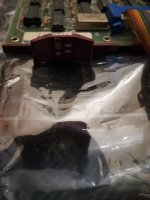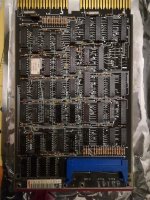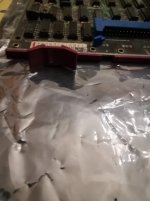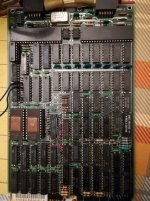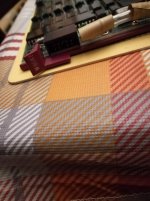 Thank You