Joined

Oct 22, 2008
Messages

7,083
Location
Delivery Options

Local Pickup Only
I've been dragging this thing around for almost 15 years and I've never really had any fun with it. I need to make space and it's time to go. Originally came from a university computer lab.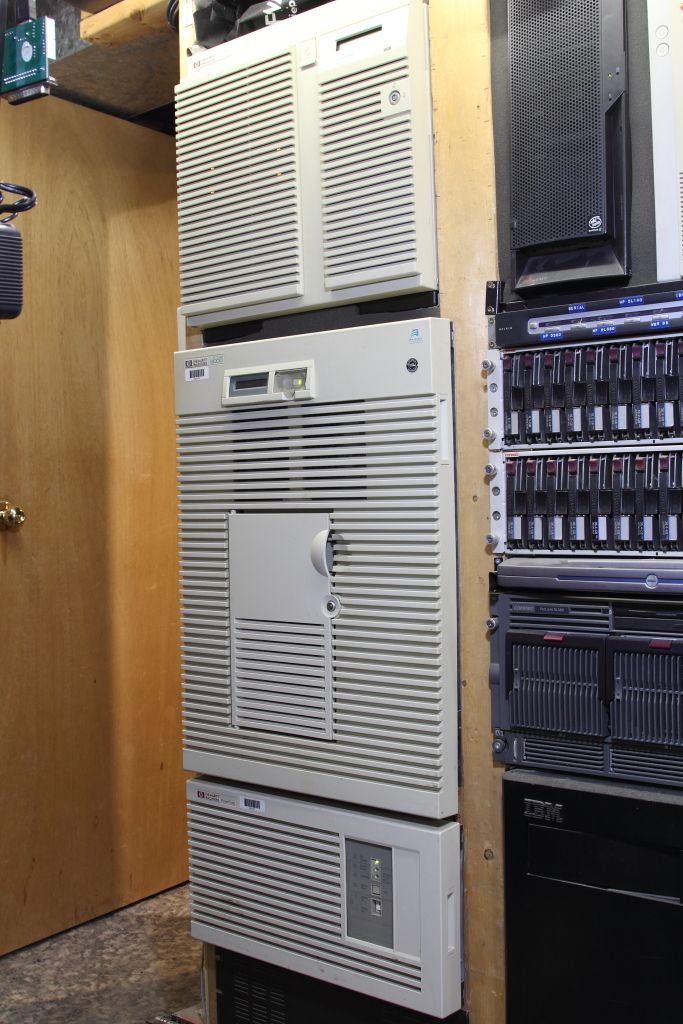 The system is a single CPU config with (if I remember) 256mb ram, two HVD SCSI cards, one EISA 10/100 network card, a video card and I *think* a remote management board with an external modem option. It has the rackmount kit but I also have the proper tower bezel kit if you wish to not put it in a rack. It comes with the 3.5" floppy and DDS3 tape options, CD-ROM and there's two 4gb HVD disk modules. There's a very basic install of HP-UX currently installed. The password is known. Door keys are included.
You also get ah HP AutoRAID cabinet with two power supplies, two 24mb RAID controller boards and all 12 disk modules. Their drives have been removed but their cabling is still in the modules.
The bottom it off, it's coming with an HP PowerTrust UPS and the cabling to connect it to the remote management card. It works. The batteries (two banks of ten 12v cells in pairs of two, so 120v DC per module) are six years old but still pass a self-test and (when I checked last year) will run for several hours with a load. It and the rest of the system is currently configured for 230v. All cabling is included. Pretty much all you are missing is the HP branded rack.
Local pickup only. No part-outs. This is several hundred pounds of equipment. I can however help you de-rack, dismantle and load it.
I'm asking $100, but the pricetag is up to you. It's nice and complete and working but it takes a whole 42U of rack space and the UPS especially is a two person lift.
Last edited: