Joined

Nov 22, 2012
Messages

1,308
Location
Some time ago, I bought an IBM 5140 Convertible. I just recently got a power supply for it and fired it up for the first time. Sadly, it has display issues and I'm not sure if it's the actual display or if it's something else.
When I first turn it on, I see several random vertical lines that span across the width and height of the screen and then a single line of display that goes completely across the screen. It's not quite the height of a full line. I an see the memory counting and then hear two uniform beeps (don't know if they are long or short or if it matters). Then I see some vertical bars to the left of the screen and it then goes to some vertical bars on the center of the screen. Below are some pics.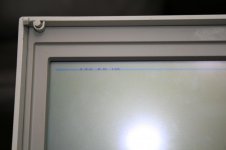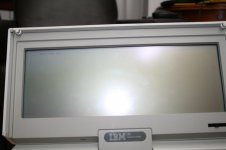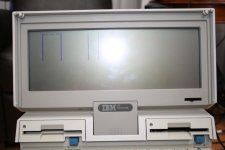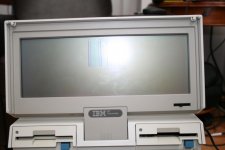 I've taken the computer apart and reseated all that I could. I also inspected it and it looks okay. I took the back off of the display and there's not much one can fiddle with in there.
Anyone have any ideas if it's just a bad display? Is it serviceable at all? I'd hate to replace it and have it not be that.
Thank you.