Joined

Jun 11, 2018
Messages

285
Location
I recently got an Intel iSBC386AT motherboard and a NOS Intel PC case w/ power supply to go with it. I even found two of the proprietary Intel iSBC386MEM020 2MB 32 bit ISA memory expansion cards! Hopefully I can create a working system soon. However, there is pretty much no documentation on the internet for these boards other than magazine articles and advertisements. Documentation would be helpful for setting up things like the onboard serial and parallel headers and help demystify what the dozens of jumpers do.
This is the information I've gathered so far:
Apparently, the motherboard I bought is called the Intel iSBC386AT, which is one of, if not the first IBM AT compatible 386 motherboard. There was a complete PC offered by Intel that uses the iSBC386AT called the SYP301. There's also a motherboard called the iSBC386AT/25A which is completely different, and the complete system with an iSBC386AT/25A is called the SYP302. On top of that, there's the SYP301Z (I don't know what the motherboard by itself is called), which is similar to the SYP301, but features zero wait states, hence the suffix "Z". There's also an SYP301X, which is the same as the SYP301 but with "less features." The iSBC386AT has a 16MHz 80386DX, 512KB of onboard memory, eight ISA slots (two 8bit, four 16bit, two for proprietary 32bit memory expansion bus which are 8bit backwards compatible), and a slot for a math coprocessor. From what I've read, early models of the iSBC386AT did't support the 80387, and had to use a 80287 with a special adapter board. This was fixed in later revisions (circa late 1987?). I have no idea what the motherboard in the SYP301Z or SYP301X looks like, but I'm assuming it's pretty much the same as the iSBC386AT. I know for a fact that they all have a 16MHZ CPU. The successor to the iSBC386AT, the iSBC386AT/25, is pretty well documented however. The technical reference manual is available online under the name "Intel System 302 Technical Reference." The iSBC386AT/25 has a 25MHz 80386DX, 1-8MB of onboard memory, 64KB of built in cache, eight ISA slots (one 8bit, five 16bit, two for the AT32 bus interface, another 32 bit memory expansion bus which is 16 bit backwards compatible), and a socket for the 80387. On top of that, the iSBC386AT/25 has onboard SIMM sockets which can be used to expand memory, unlike its predecessor. Intel also offered memory expansion boards for their proprietary 32 bit expansion slots, along with a few third parties. The Intel memory expansion boards for the iSBC386AT are called the iSBC386MEM020 and iSBC386MEM080 which add 2MB and 8MB of 32 bit addressable memory respectively. An Intel memory expansion board for the iSBC386AT/25 is also mentioned as the "ATEM8" and I assume it adds 8MB from the name.
iSBC386AT (early version with special 80287 board):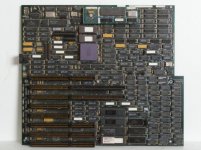 iSBC386AT (later revision):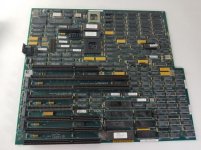 iSBC386MEM020: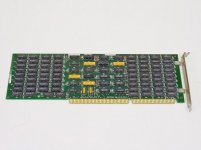 iSBC386AT/25: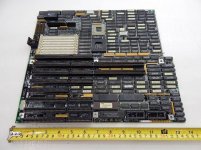 Generic Intel PC Case: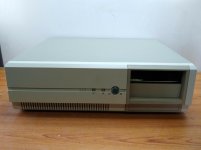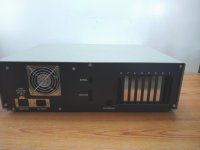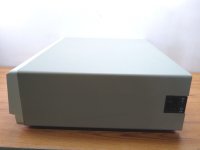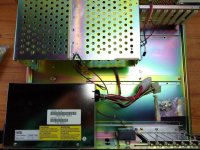 Sources:
https://books.google.com/books?id=J...Q6AEIODAD#v=onepage&q=intel iSBC386AT&f=false
https://books.google.com/books?id=P...kKHc7_D14Q6AEISDAG#v=onepage&q=syp301&f=false
https://books.google.com/books?id=b...ved=0ahUKEwij5vrSvafgAhXyuFkKHauEBlMQ6AEIVDAJ
https://archive.org/details/PC-Mag-1988-01-26/page/n131
https://drive.google.com/file/d/1NP23Cja9fXL_tqk3Y5SPXQZHzkH7nv4w/view?usp=sharing
https://drive.google.com/file/d/1ClJlxRXhz7TAUDDYY34d0wchzD0l_5zj/view?usp=sharing
Anyway, the main reason I made this post is to ask for help. If there's anyone out there who knows anything about these systems, perhaps by seeing them back in the day or working with them, please share your info. Also, if anyone has any Intel documentation relating to the Intel SYP301, please try to scan and archive it, as there is no official Intel documentation on the internet at all.