Joined

Jun 20, 2003
Messages

471
Location
Hi Folks!
I was recently lucky enough to snag a Mark-8 on Ebay. It appears to have been built using home etched boards rather than the set that was offered at the time for $50. I was initially unsure if it might have been a recent build but components have date codes no later than 1977 and after a close inspection of the boards, it's obvious that there is real age to them. It came with some cables that would have been used to hook up to peripherals of some kind but I have no idea what they might have been. At least I know the machine must have worked well enough at the time
It's going to require a little work to get it running again. My plan is to build a small base for it to sit on, containing a modern switch mode PSU but I'm unsure if I should relocate the small PCB containing the switches to the base or if I should leave them where they are (ie try to keep everything as original as possible) Open to any ideas or recommendations on how to restore / build this up.
Here's some photos of the boards..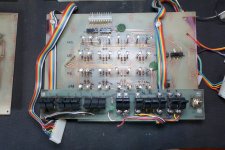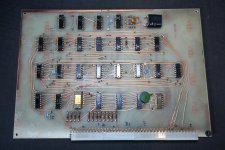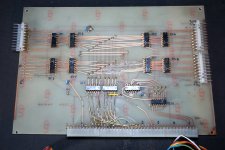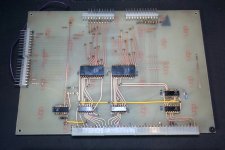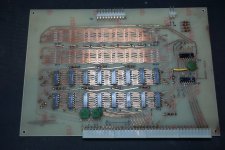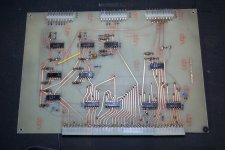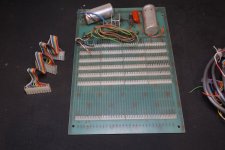 Cheers,
Dave