Joined

Nov 18, 2003
Messages

3,872
Location
Anyone in Los Gatos CA area looking for an emergency repair job? I was contacted by a travel agency who needs their Texas Instruments RO 810 printer repaired. The problem is that the printer does not respond to prints sent to it, although the lights are all normal indicating READY.
http://www.vintagecomputer.net/cromemco/system_three/ti_omni_800_810_RO_Terminal.jpg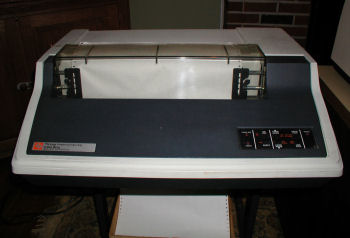 Anyone want to take a stab at it? I can help remotely but I live 3000 miles away. Agency has a backup printer that might work, need someone on site to set up and or swap parts. IF YOU CAN GO TO CUSTOMER SITE (ideally 11/25 or 11/26), please PM me for more details. If you can't make it until next week, they may have to wait. I am sure they'd pay a fair fee for service. I do not know this business, I am only responding to an inquiry that came to me because I happen to own one of these printers, and I have the hardware manual.
Bill