I rigged together an external battery pack to try to save the CMOS settings on my 286 motherboard.
Basically I'm using a speaker cable attached to 2x CR2032 batteries, and according to my voltmeter it provides 3.6 volts, which should be enough to save some of the settings?.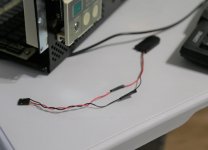 However when I attach it to my 286 and leave the computer on, and shut it down and restart right away it it saves the settings but if I keep it shut down for 20 minutes and then restart it does not appear to save any of the CMOS settings.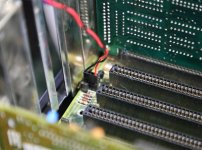 From reading some other posts it appears I'm either screwing something up, or I need more juice, any advice ?