Joined

Apr 23, 2022
Messages

107
Location
I have, untested and no known history:
-a 1040STFM
-a1040STF
-520ST
I have no power supply for the 520, and no monitor cable. So I wanted to start with the FM so I could use its video output. I thought this was a composite out, but I think it's RF? That would explain why I don't get video on the composite input of the monitor... I can solve that by moving to the living room and hooking it up to the TV. But before I do that, first some questions for you. This STFM seems to be rather modded.
Overview: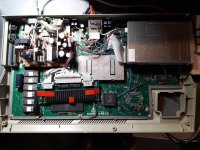 Is this a 4MB RAM expansion?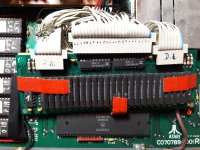 Is it normal to have these 6 EEPROMS(?) and what do they do? Is it a dual TOS mod, if so how do you use that? I don't see a hardware switch.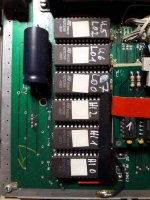 It seems like there was a mod at the RF section, tapping from the monitor out. Any idea, composite out? In that case it doesn't work.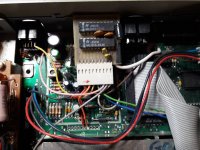 I know it's Atari lore to recap and that often it's not really required. I think I'll replace this one though...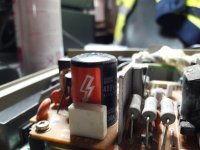 The supply voltages are good. The ST switches on, and with the TOS disk (unless it's overwritten as it has names of office software on it...) I hear it searching/loading for a few seconds after booting. But without monitor output, it's hard to say whether it really works. I've never used an Atari before. Will it boot without any disk inside? If I try that, I hear a short activity in the disk drive every few seconds.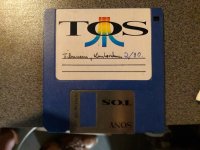 Last edited: