Hello,
I've just find this motherboard, for 80386. Looks nice and all, but the problem is, the PSU connector isn't something I've seen before.
It isn't an old AT psu connector, it has more pins.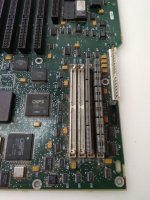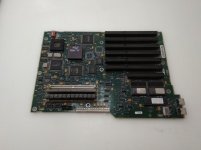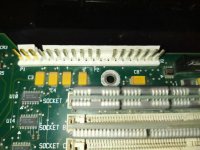 1) Does anyone know what this connector is ?
2) Is there an adaptator to an AT or even ATX PSU ? or, at least, know what the psu pins are, so I could try to use a standard AT PSU ?
3) Also, there's no reset, hdd, power, ... pins on this board. Strange board...
Weird thing, is this motherboard doesn't have any Brand name, I tried to search all the number on the board without any luck.
Thank you in advance,
Hinibi.