Joined

Sep 2, 2006
Messages

2,621
carried over from
this post
since the title of the thread no longer applied..
deathshadow
, i'm linking my current source to this post for you. and for anybody else who would want to have a look at it. i know much of it might look really goofy, try not to cry.
here it is:
http://rubbermallet.org/fake86-0.2.7.11.zip
a win32 .exe is in there too.
obviously, it's in
FreeBASIC
and i have also included my project file for the FBEdit IDE, which i HIGHLY reccommend using. You can
download it from this site
.
for anybody not familiar with the Fake86 project, here are a few screenshots of how it stands. it can't completely boot DOS yet.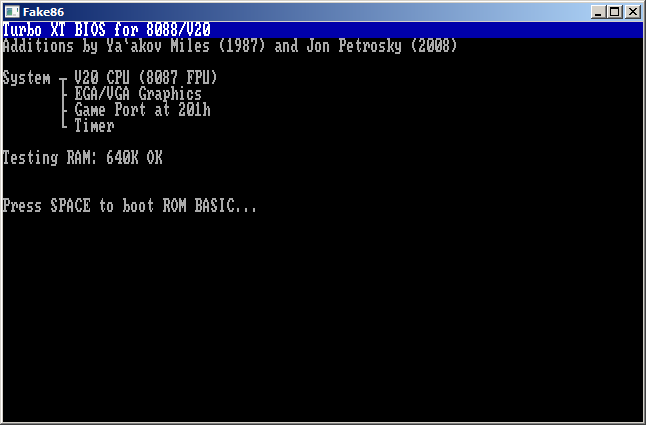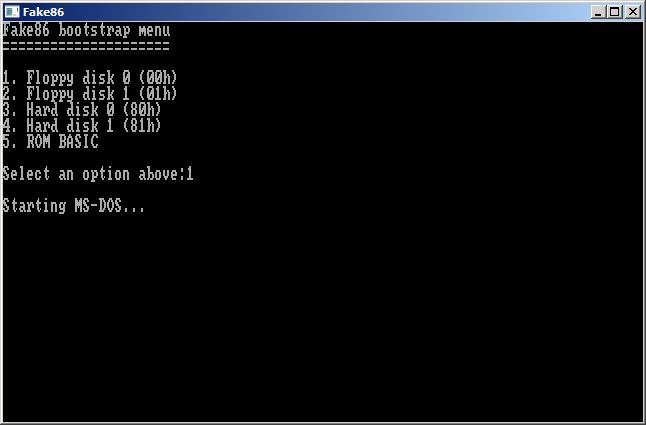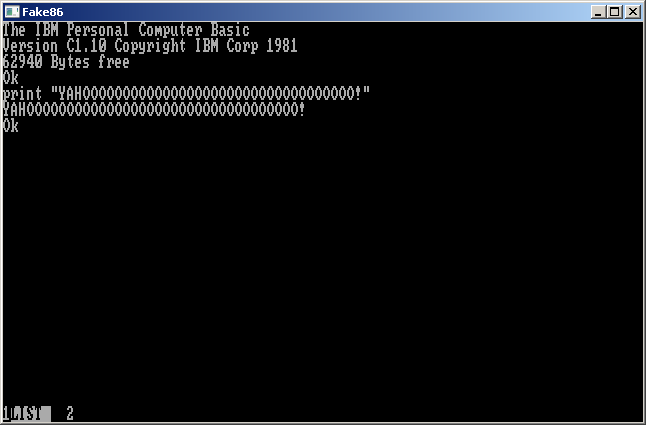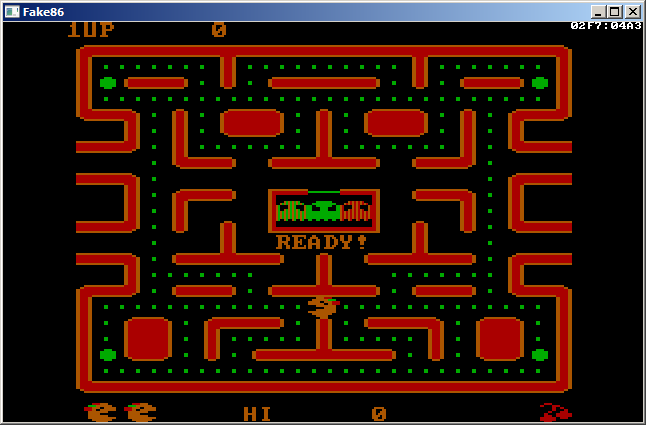 i'm still looking for programmers who might want to help on the project! :yell:
currently emulated:
-most basic CGA stuff
-interrupts 10h, 13h, 16h, and 19h (video, disk, keyboard, bootstrap) are intercepted and handled at a high-level rather than letting the BIOS
-all 8086/8088 instructions
-interrupt 8h (clock tick) is triggered about 18.2 times per second, but there is no proper PIC/PIT emulation yet
to do:
-many video functions
-proper keyboard I/O port emulation (when this is done, the BIOS can then handle int 16h on it's own)
-DMA controller emulation
-PIC/PIT emulation
-bughunting to see why DOS can't completely boot yet
-bughunting to see why ROM BASIC displays weird characters if you try PRINT HEX$(some_value)
-plenty more
Last edited: