Joined

Oct 22, 2008
Messages

7,083
Location
This thing's pretty expensive at $250CAD and the guy seems pretty hardline on no international buyers but I'm gonna make a try for it anyways because why the hell not but if anyone else wants to try, here it is.
https://www.ebay.ca/itm/304048667650
He is correct about it being rare and a low serial number. the Multi-User machines were I believe a normal non PC-compatible Xen running Concurrent MS-DOS and with an additional tape drive that let you netboot diskless Xen machines, or probably equivalents. There's not a lot of information besides a flyer because they did not sell well.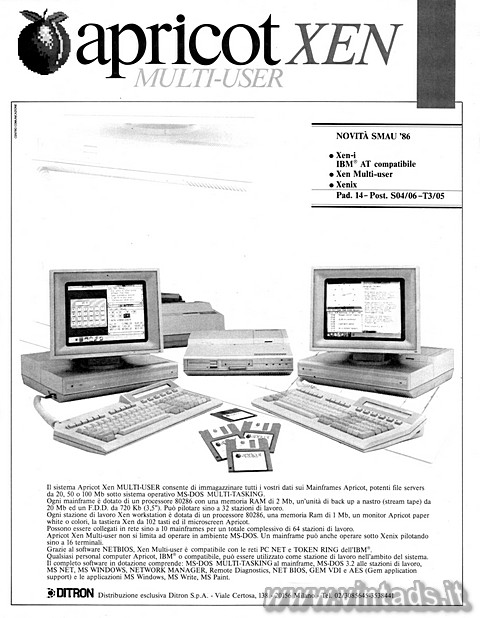 http://www.vintads.it/dati/apricot_xen_multiuser_1986_small.jpg
You can verify the low serial number is correct because this machine has an external power supply and still has the 3.5" floppy drive, both of which were eliminated in later revisions. Copies of the OEM install floppies are in the Actapricot file archive.