Hello all
Something for the analog tech / CRT experts here... I've got a 1801 monitor a while ago which was incredibly dirty and a little bit scuffed outside, but looks otherwise pretty mint on the inside (there was none of that black dust you usually have inside CRTs)
The problem with this monitor is that it produces a bright and colorful picture, but it is tilted and not as clean as on one of my other CRTs. There are visible red pixels and some shadows where there are contrasts.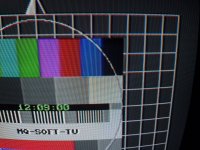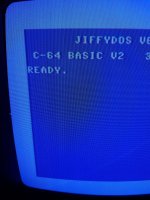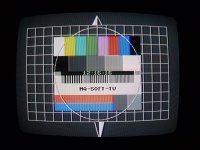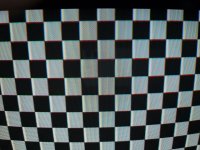 I haven't touched a trimpot or capactor yet and before I do it, my questions are:
- How do I tilt the picture back? I hope it doesn't involve turning the yoke while the monitor is on... if yes I'd be thankful for any safety advices to reduce the chance of me getting zapped
- How to diagnose and adjust the convergence problem (if it is one)? Is the white shadow on the contrast-y also part of it or another issue?
Thanks again!