Joined

Mar 24, 2011
Messages

1,413
Location
While talking to a friend about an insanely priced 5160 on a local sale, I thought let's find my own 5160 which was still in a move box for about 6 of 7 years now... Restored the machine and 5154 monitor back in 2011. But will it still work? Well no... The monitor started nice, but the PC was dead. I immediately suspected a dead tantalum capacitor on a power line some where. So first pulled all the boards. The power didn't start. Then I disconnected the two powerplugs from the motherboard, and the power turned on, harddisk started to spin.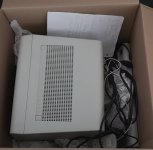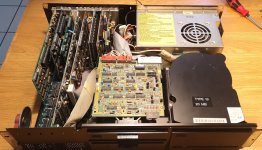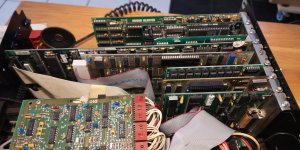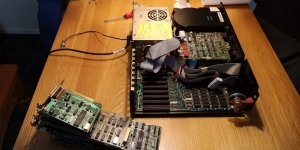 So there was a short in one of the power lines. The +12 line was bad. So I attached a LAB power supply limited ad 0.5amp and checked the board with a heat camera. One capacitor clearly heated up here. So I desoldered one side to see if the short disappeared.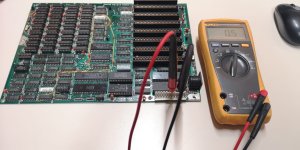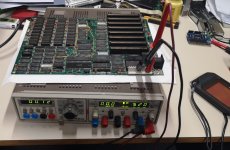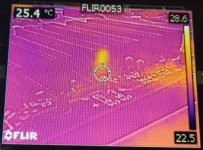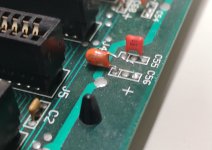 So that was the bad capacitor. Replaced it and the machine worked again...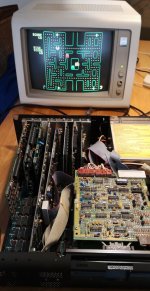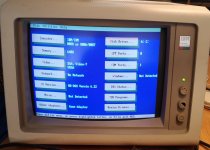 Fun to see this machine back online. That was quite a while ago...
I have some fun stuff like a CM100 CD-rom player and a Cipher tape streamer for the machine. But even these youtube recordings are vintage now...
Regards, Roland