Hi everyone,
I just received an Informer 213 from eBay. Link below;
http://www.ebay.com/itm/Vintage-Informer-Portable-Workstation-213-374-208B-w-Case-And-Power-Cord-/112335963255?_trksid=p2047675.l2557&ssPageName=STRK%3AMEBIDX%3AIT&nma=true&si=%252B13r9xi9jbzebTlUbMqYi%252Fzb6fw%253D&orig_cvip=true&rt=nc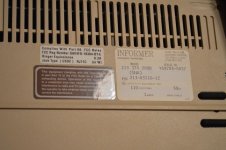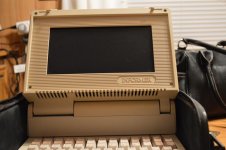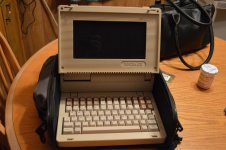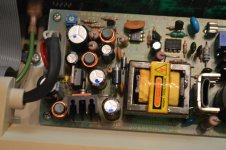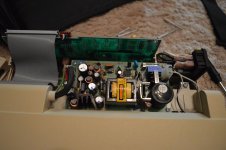 When turned on, it shows the screen like in the eBay posting, and you can type like usual. The posting says it needs "reprogramming" which I am assuming is running setup when connecting it to a server. This was kind of just one of those impulse buys. I have always wanted a luggable type computer. One of the Compaq portable computers has always been on my wish list. I was browsing eBay, and this came up though. I bid once and ended up winning it. Now I am the proud new owner of a terminal :D
I don't know what types of things people have managed to get these to do. I have Googled it quite a bit, and ended up with using it as a terminal for Linux computers. I am planning on hooking one of my spare raspberry pi up to it once the cable arrives. I could then either run the pi off of another wall plugin, or use my portable battery.
Anyone know anything about these, or what all can be done with it? This being a terminal, I am assuming no sort of alternative system or firmware can be loaded on it.
Last edited: