Joined

Oct 11, 2015
Messages

376
Location
Hi folks,
I've finally got my hands on a QX-10 after 20 years of waiting patiently for one to land in my lap. It's a Euro ASCII edition with multifont card, 192k main RAM and 32k video RAM.
I've managed to write some floppies using my Greaseweazle and drive B from the QX-10, all good. The original disk you got with the machine doesn't boot though, it gets as far as showing the drive mappings then hangs. CP/M MF is fine though, but MFBASIC draws the screen looking like it's one pixel column out to the right. Valdocs doesn't boot much at all, but when it DOES boot it mashes the screen badly, see pics. It also hangs.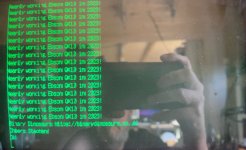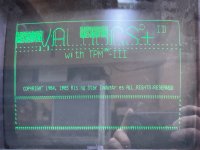 I've tested main RAM and video RAM fine, no faults found. Any clues on where else I can look?
Cheers
Witchy