Hello all,
I've never posted before, just been a guest. However, I am moving to a smaller place and I thought I would make available my collection that I no longer have a place to house.
Meet my first "laptop" (Yes I actually tried to put this on my lap, silly 11 year old that I was)
The Compaq Portable II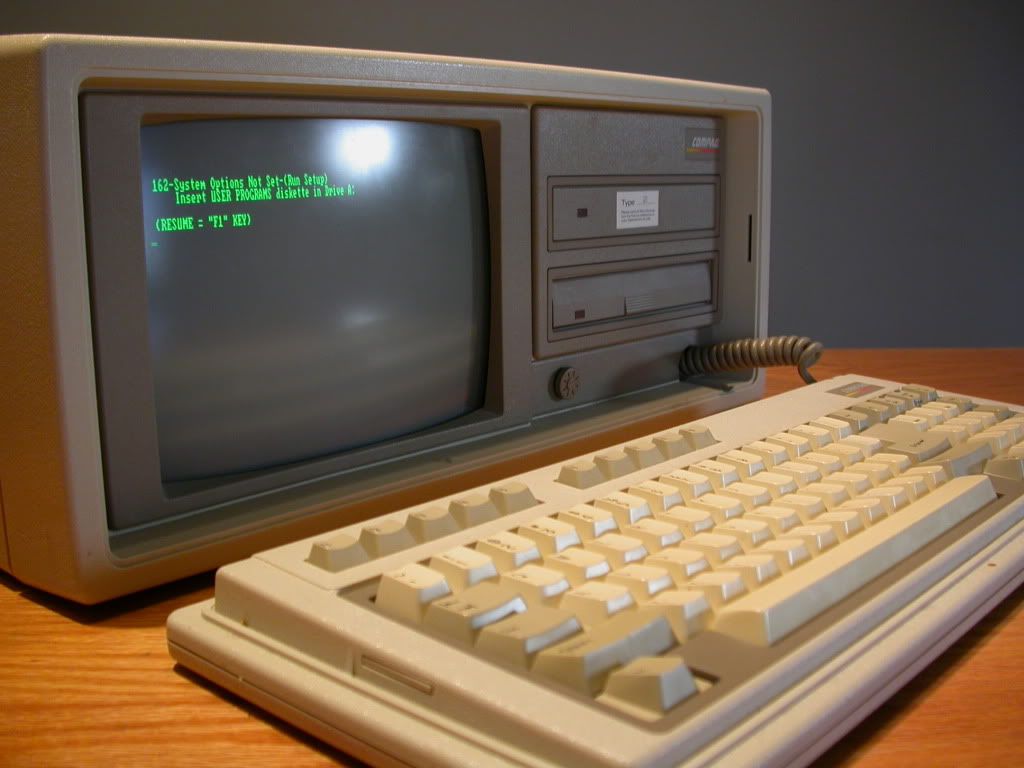 Many happy afternoons did I spend playing Wolfpack by Broderbund on this gem. The details can be found here:
http://www.old-computers.com/museum/computer.asp?st=1&c=870
Make me an offer, keeping in mind potential shipping costs from Ontario, Canada to wherever your location is. This unit is fully functional, though the HDD seems to be getting a little crotchety.
Meet my 2nd laptop (a little more apropo in size and weight than the first)
The Toshiba T1200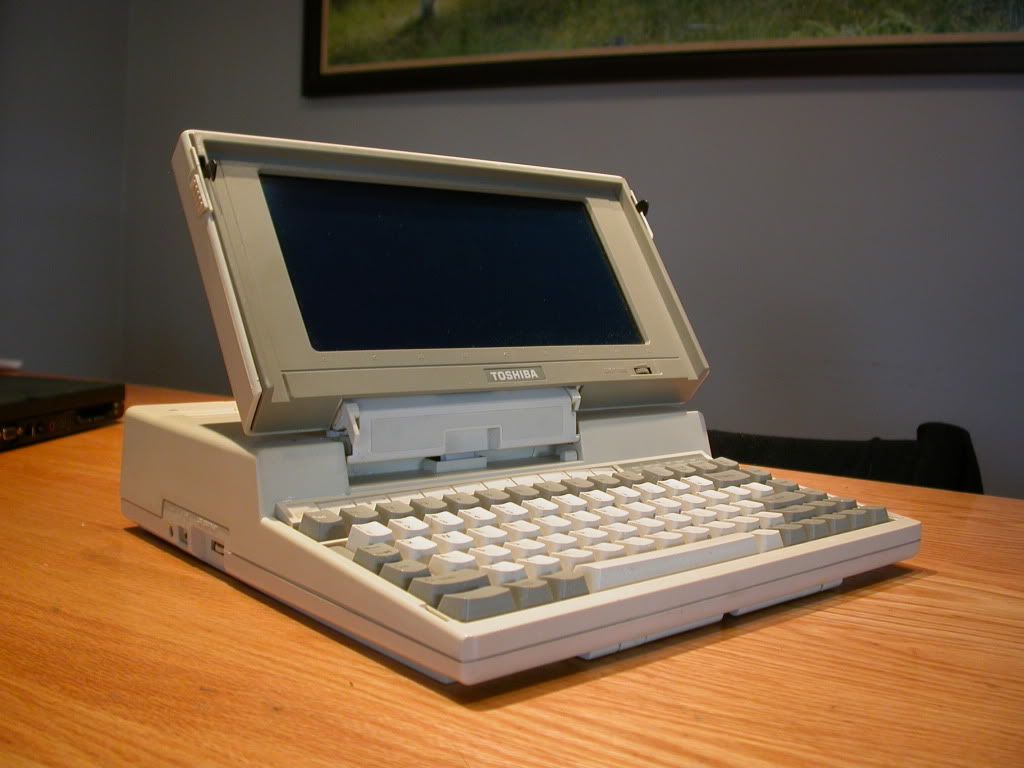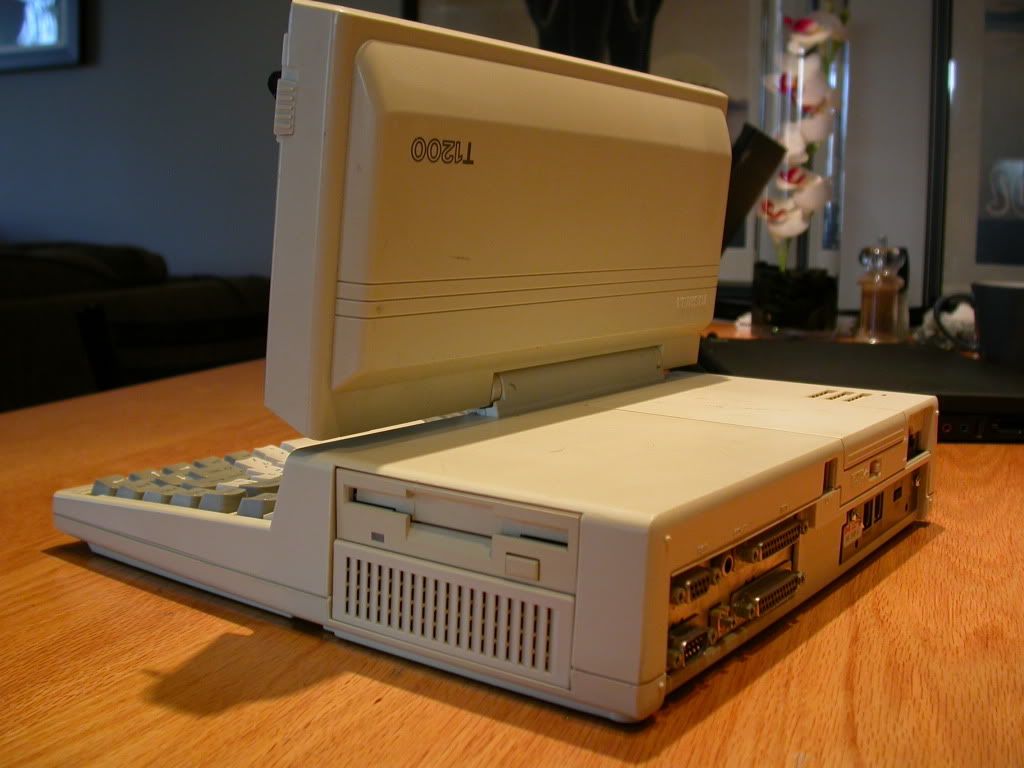 Prince of Persia was a favourite on this system, as well as Star Control III. Gotta love the keyboards on these bad boys. Details can be found here:
http://www.old-computers.com/museum/computer.asp?st=1&c=917
Offers please. Still fully functional, it is the model with the HDD and ramdisk feature.....Very nifty unit.
Last but not least, my 4th laptop, the one that vaulted me into the Windows OS era.
The IBM 750Cs (with a swapped TFT active matrix display, no lousy passive matrix)
This model was used by NASA in the 1990's aboard their Space Shuttles for diagnostic/repair work on the Hubble telescope and in the construction of the ISS. I used it mostly to play Earthworm Jim......
I don't know what to ask for this unit, it's kind of in between vintage and modern, but it still works and I loved it when I got my hands on it back in 1999 with a cracked passive matrix display. We did a lot of modifiying and souping up on this little unit. Also includes the interesting 2.88mb 3.5" disk technology IBM used. Make me an offer.
All equipment is located in Toronto, Ontario, Canada. Paypal is accepted.
Thanks for your interest!