Joined

Jan 13, 2023
Messages

74
Location
I recently picked up a Chaintech 486SOM board that after having a capacitor blow, now needs a new BIOS chip as I am getting this following error:
Award BootBlock Bios v1.0
Copyright (c) 1995, Award Software, Inc.

BIOS ROM checksum error

Detecting floppy drive A media...
INSERT SYSTEM DISK AND PRESS ENTER
(I have tried many system disks and that does not fix the issue
)
As such, I am requesting the service of someone who has a compatible EEPROM programmer (and ideally the same 32-pin chip). I am not familiar how flashing works, so I am not sure if you can put both the 486 BIOS and the Award BootBlock on as a fallback like how the original chip has it. Worst case, assuming it still works without bootblock, a chip with only the supplied 486 bios would suffice. Should you have a compatible programmer but lack the correct EEPROM, I have ordered a few that should arrive soon and can mail them to you should you be comfortable with that.
The chip in question:

SST PH29EE010-150-3CF
Here are pictures I took while I was scraping the stickers off: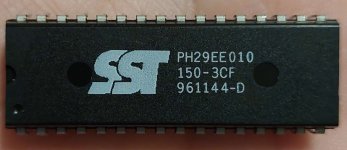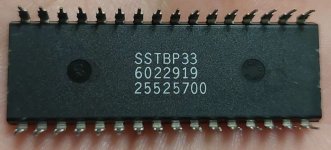 Here is the BIOS file
. I am not sure where I would find the Award BootBlock BIOS, if that is even available in ROM form. Please let me know if there is any other information I need to provide.