Joined

May 5, 2014
Messages

21
Location
Hello all,
To start off, I'm a new user here, though I've been looking around for quite a few months. Hope no-one minds me posting this type of topic as a first post, but I do feel I have something rather special here.....
For a number of years now my Dad has been considering what to do with his vintage DEC PDP8/I mini computer. Recently we've both discovered it has quite a following, to put it mildly......:D What I'm wondering is, what is a fair value for the system? So far I've told a couple of younger people in the area (I'm in Northern Ontario Canada), and they seem to be thanking their stars that I even contacted them lol. As to what their offering, I'd like to ask for your more experienced advice on here before I make up my mind. I suppose I should also take into account how well the system will be cared for, I'm sure they would both treat it well. I'd like to cut them a break, but then I don't want to shoot myself in the foot so-to-speak, and give the system away.
Here's some more detailed background: My dad rescued the system in 1982 when it was being de-commissioned from the University of Toronto. He built a facsimile of a DEC rack from scratch with heavy-duty casters to mount the equipment in; he enjoys doing stuff like that. You can see this rack in the pictures. It all worked fine last time he shut it down, which was quite a while ago, was perfectly functional. The UofT used it in the Zoology department; it still has lots of data tapes on fauna, and my Dad tells me, even a couple simple games.
The system consists of the PDP8-I 12-bit CPU unit with 8KB core memory, dual DECTape drives, DMA unit, power supply, terminal, tapes, manuals, schematics and even the invoice and bills! You can't see the power supply, DMA unit and terminal in the pictures, they're in the back behind the tape storage. I've included a couple pics of similar DMA units as examples. It has been kept covered in a corner of our heated / cooled workshop as you can see. My Dad knows more about it than I do, he did it all before my time, I'm still learning.....
Any technical questions, let me know and I'll ask him!
I see the core memory boards alone selling on eBay for between $300 to $400, not even working. Also in another thread I just saw a PDP8-M go for $2,800!!!!! I'm not sure how the M relates to the I, it seems smaller.
We've been meaning to find a museum that could use it - a piece of history with DEC gone now - but never got around to it. I'd rather not take it apart just to sell the core memory, I think that would be a crime! I've been trying to research it to see what would be a fair price for the entire system. He'd like a bit of money for it, but mainly a good home where it would be used and appreciated.
It's good to be here, I'm amazed what a following some of the older computers, parts and accessories has developed over the years. I feel to be fortunate to have grown up using an XT, so when I hear younger people these days asking what DOS is, it makes me feel old lol!
Please see the included pictures.
Cheers!
Bellarmine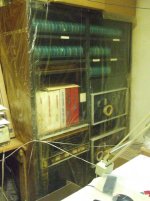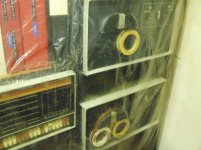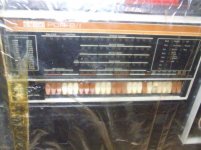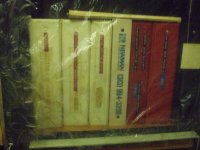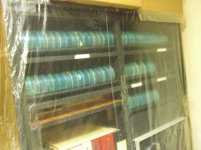 Last edited: