I recently got a Dell OptiPlex GXa, 233 MHz. Pentium II. It includes a hard drive. The hard drive is connected via SCSI. The internal CD drive is connected to the motherboard by a separate ribbon cable. The floppy drive is connected to the motherboard via another separate ribbon cable.
The screen says that the SCSI BIOS is not installed and stops the boot process. The computer won't even boot from a floppy.
I hit Ctrl-A at the right time to enter the SCSI BIOS. Here are a few screenshots. I'm very novice at SCSI. I know that SCSI requires assigning of device numbers and a physical terminator. I'm not quite sure how to tell it what device number is what. There is a physical terminator present. Assuming that the HDD is still good, how do I configure the SCSI BIOS correctly so the hard drive can boot from it? Or, even just boot from a floppy?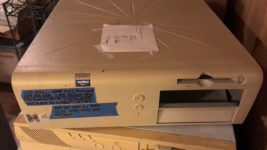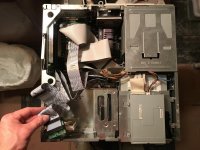 My observations so far on the blue tape. Showing SCSI terminator; the hard drive is the only SCSI device.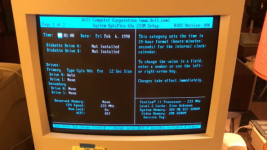 The system BIOS. I changed drive A to 3.5-inch, 1.44 MB., but it still won't boot from it.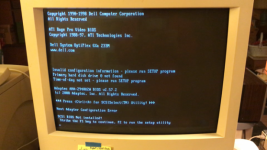 Boot up screen. If I don't press Ctrl-A in time, the boot process proceeds and the compujter says the SCSI BIOS is "not installed."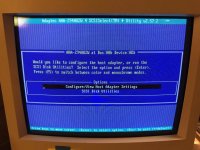 SCSI BIOS main menu. If I try the second option, the ASCII window clears and then no other ASCII window appears. I'm just stuck. This might be a problem itself.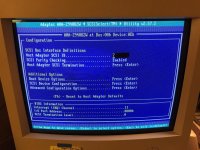 SCSI configuration menu, following option 1 above.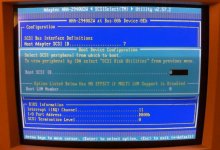 SCSI boot device options.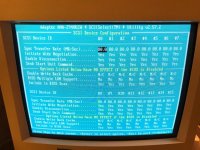 SCSI device configuration.