Joined

Oct 22, 2008
Messages

7,883
Location
Yes, I know I still have the 029 sitting off to the side waiting to get finished but I'm both patiently waiting for a table to graft it into and these both came along at $50 each and they were incredibly local. I got the trailer rented and drove to the coast and back in about 8 hours. Really I would not of minded a 029 and a 059, but ISTR it wasn't long ago I was begging for a card punch at all, so I can't complain.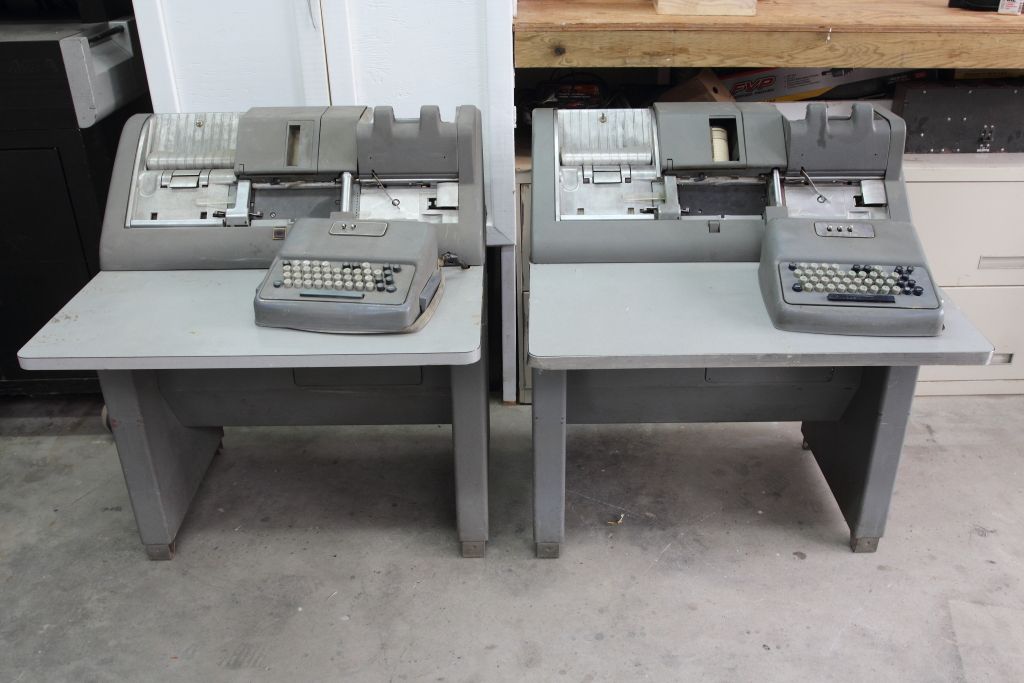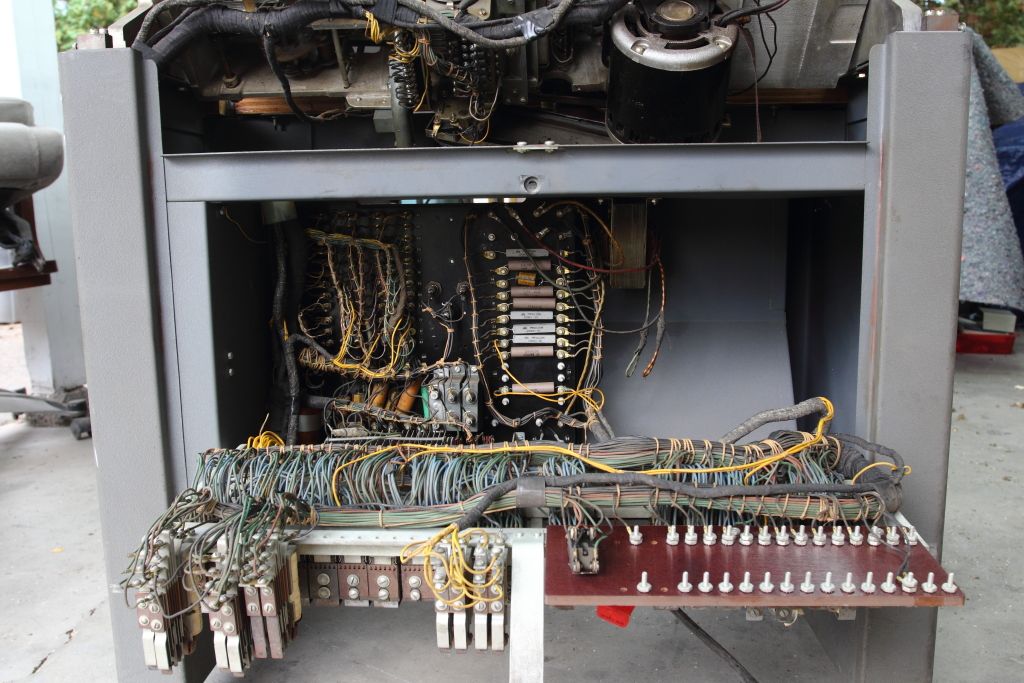 Somewhat clean. Mostly complete. The verifier had its logbook hidden in the base. The 024 has the keyboard for a 026. Both are missing their rear doors. It came with a bag of cards, the programming drums, some printsets and what I can only call keepsakes. Some flowcharting templates, a selectric ball, pins for AIX and OS/2 warp, some old work order chits and card gauges. It seems the previous owner was alumni with IBM or MAI Systems. If I had clicked in on that I had questions about MAI. Oh well.
They both need to be substantially cleaned. It's not as bad as the 029 but it's the same lack of lubrication and dried out grease. It's also substantially older so there are both wax paper capacitors to replace and both have enormous stacks of selenium rectifiers. I have no idea how to tackle that problem. In the TV restoration crowd the sensible thing is to delete the selenium and replace them with silicon diodes, but modern diodes have no voltage drop comapred to selenium, so you have to fiddle with resistors to dial in the B+.
Put it on the dim bulb with the motor disconnected. Got tubes glowing and the reset bar in the keyboard engaged, but then popped a 2A fuse even though we were running at 80v, so there's a dead short somewhere. Probably those caps.
Jesus almighty christ, when my parents find out I got these they're going to kill me.
Last edited: