Joined

Jul 27, 2008
Messages

1,164
Location
About two years ago, I bought a 16KB-64KB 5150 and a 5161 from someone in Los Angeles (Ebay local pickup only) who was the original purchaser, and had bought them for their engineering business.
He even still had the original boxes, but his wife had been using them to store Christmas ornaments.
I missed him the previous year, but before this past Christmas I called and asked if I could replace those old boxes with some new boxes.
I finally got the boxes, and they came with a bunch of IBM PC marketing materials, and the original sales receipts.
I'm surprised that for the Expansion Unit, IBM just used a 5150 box and stuck a sticker on it.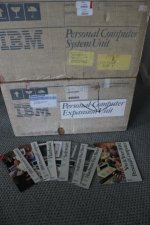 Get a load of some of these prices from December, 1982:

IBM 5150 PC with one DS drive $ 2,405.00
Add another DS drive = additional $ 649.99
Add a 5152 printer = additional $ 594.99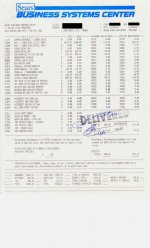 And some more:

DOS 1.1 = $ 39.99
EasyWriter II = $ 349.99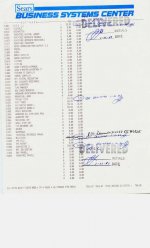 And an IBM 5161 Expansion Unit purchased a year later in December, 1983 = $ 2,881.00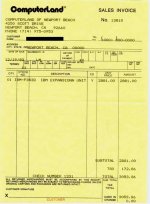 Last edited: