Joined

Jan 26, 2016
Messages

399
Location
Hello,
Since the Kaypro 4-83 does not have any graphic capabilities I decided to develop a small simple graphic extension board.
The board creates a graphical 560x240 pixel overlay on top of the text display. The board has its own memory.
Synchronization with the original video output is done by connecting some wires to a few points and lifting one pin in the video circuit of the mainboard.
To keep interfacing simple I decided not to try and get it memory mapped but instead control the overlay board through the two unused B ports of the two Z80 PIO adapters.
The mainboard has labeled solderpads for all the unused pins.
By first adding some pinheaders those solder pads next to the PIO's connecting is fairly easy.
Writing to the graphic memory is done in three steps:
set X offset
set Y offset
write data
All done by IN and OUT instructions to the PIO chips.
It is also possible to read back the data from the graphic memory.
The rather odd resolution of 560 pixels horizontal comes from the fact that the Kaypro displays 5x8 character bitmaps in a 7x10 matrix.
So far I have made a prototype and tested with BBC basic and some small assembler routines (for speed) and the results are already quite nice.
There are still some small glitches when writing to the graphic memory resulting in some artifacts which I hope might be solvable by synchronizing some of the outputs of the GAL 16V8 (which acts as 'logic glue' on the board).
When the Kaypro is reset the output of the graphics overlay is disabled and the Kaypro works as usual.
By setting a single bit to zero the graphics overlay is activated.
The whole circuit consists of 6 TTL chips, a fast 32 kByte SRAM chip and a GAL16V8 chip.
The (crude) schematic is attached as PDF, I will add a list of which connections go to where if anybody is interested.
View attachment kpgfx.pdf
some example images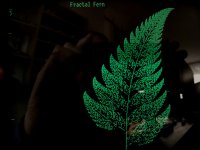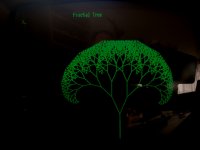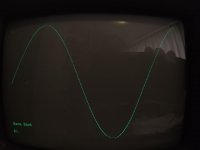 the prototype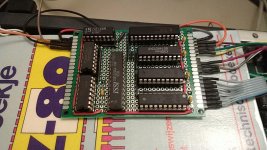 Gert