I acquired an S100 system from the original owner last year and along with it, a bunch of manuals. Among them were 2 binders for "BASIC/Z". The owner said he actually knew the developer of the language. He told me that he developed some kind of software - and used it to run his electronics/security business for many years - on the MP/M S100 system that I now own. Unfortunately all the disks/software are long gone.
I'd really love to get my hands on this compiler - one somewhat unique thing about it is it would compile the BASIC code directly to machine language - pretty cool!
I researched this once before and thought I found some information about it (perhaps the name was changed? the original programmer passed away and his wife completed processing orders for a while?) but now I can't find that page.. Could be wrong.
EDIT: I think the language I was looking at before was called "ZBASIC", and I'm not convinced it was the same as "BASIC/Z".
So... has anyone heard of this compiler?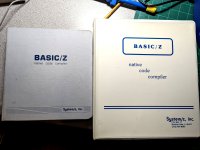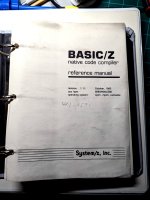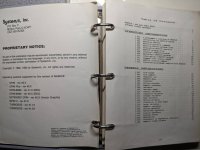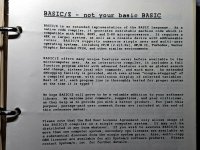 Last edited: