Joined

Oct 22, 2008
Messages

6,743
Location
So I got this idea that because I own a car, I should build a CB radio into it instead of have it sit on the dash or shimmed between the seats.
Now that it's installed and all wired up I needed an antenna. Because I had a Geo Tracker with a soft top there is really no spots to properly put an antenna with a magnetic base on it unless it was on the hood. I was talking about this to one of my friends who then went and pulled something out from behind the shed.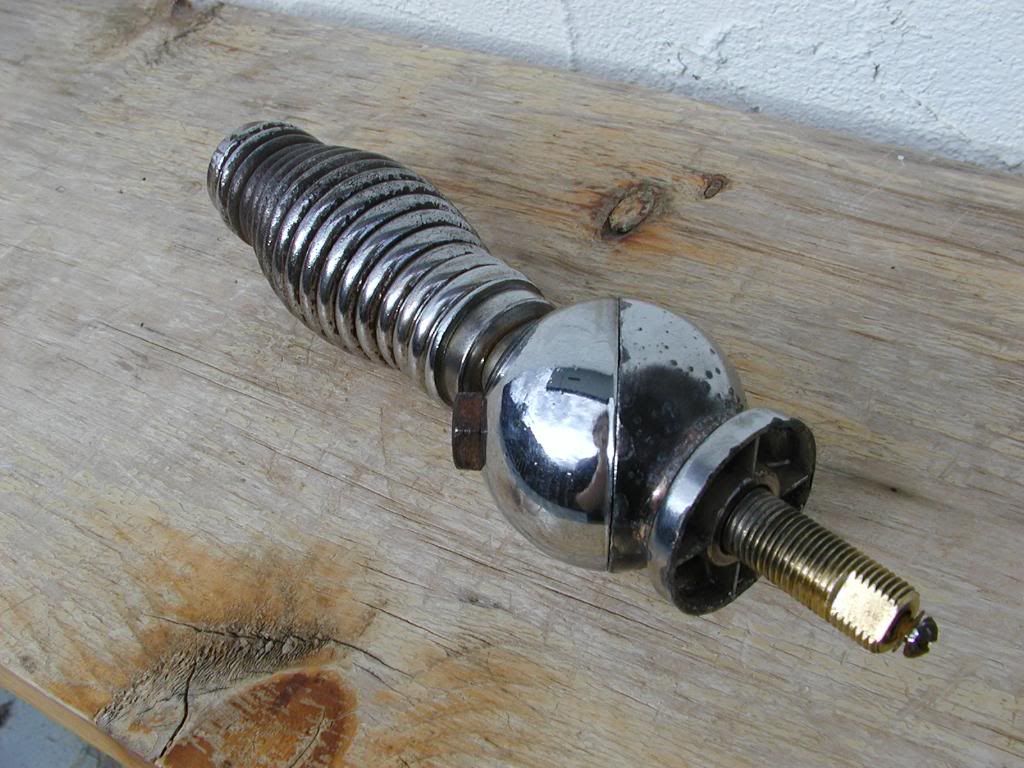 This is the nice ballmount and spring that the antenna mounts on (no hardware was included but it's easy enough to buy nuts and rubber washers).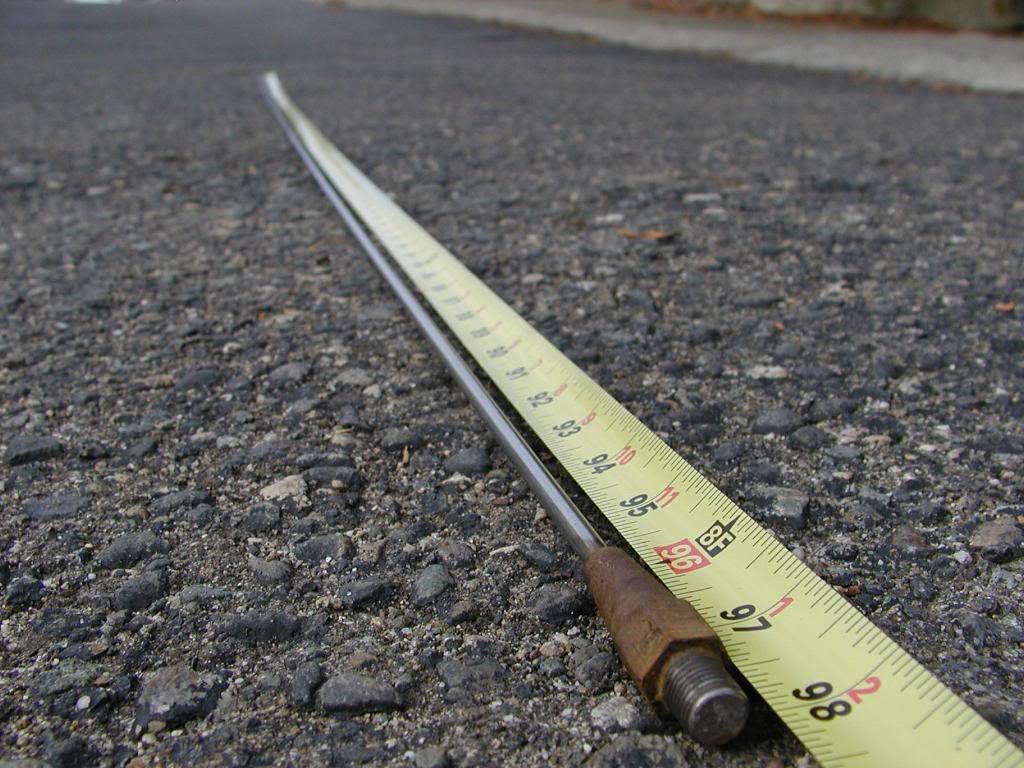 That 8' monster is the antenna itself.
He gave all of the above to me for free and something like this would freaking rock.
The problem now is that it's so large I can't leave it standing straight up all the time (around here it will get you tangled up in power lines) so it needs to be bent over when I'm not out in the woods. Because I can only bend the antenna so far I can only mount it on either the front or the rear of the vehicle. Preferrably I want it near the back but I can't find a place to put it.
>Left<
>Back<
>Right<
I can't just drill a hole in the side of the car and bolt it in. The body is just too weak for an antenna that size and without some sort of reinforcement the fatigue caused by the antenna waving around from movement, wind or stuff hitting it will eventually cause severe damage.
I ahve been trying for two days now to fgure out where to put it and I just don't ahve any ideas. You got any words of wizdom?