Joined

Jan 15, 2023
Messages

56
Hey guys, I have been interested in vintage computing for a while, but have just recently started acquiring some. I have an IBM 5150 that will be coming in the mail tomorrow (very excited!!!) that comes with a CGA card supposedly (I'm not sure which kind it is exactly, see pics in the link below.) Only the computer is coming, though, which has left me a lot of time to think about which monitor I want to get. On the one hand, the 5151 is classic, has the true vintage look and feel, and I've always wanted to get a green phosphorus monitor. On the other hand, it would be quite limited, and I will be wanting to game a bit here and there on it.
What do you guys think? You guys have more experience with these machines than I do and are the ones to ask, that's for sure. Or should I just go all out and buy an EGA card and a 5154? lol. If only money weren't an issue...
By the way, I will post a link to the ebay page of what I bought. I thought it was a halfway decent deal considering the cards that came with it and I think I'll be able to get it cleaned up somewhat decently.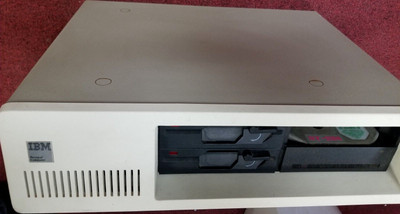 The computer is complete and boots to DOS 5.0. It is missing a front cover on top of the hard drive. You are buying just the main computer, the monitor, keyboard or wires are not included, they were used to demonstrate functionality.
Last edited: