Joined

Oct 22, 2008
Messages

7,885
Location
I'm bad for this sometimes. 🤪
Occasionally someone in one of my circles of friends finds really weirdo stuff on craigslist and second hand shopping and passes around photos of "what is this"? This thing came up today somewhere in Vancouver.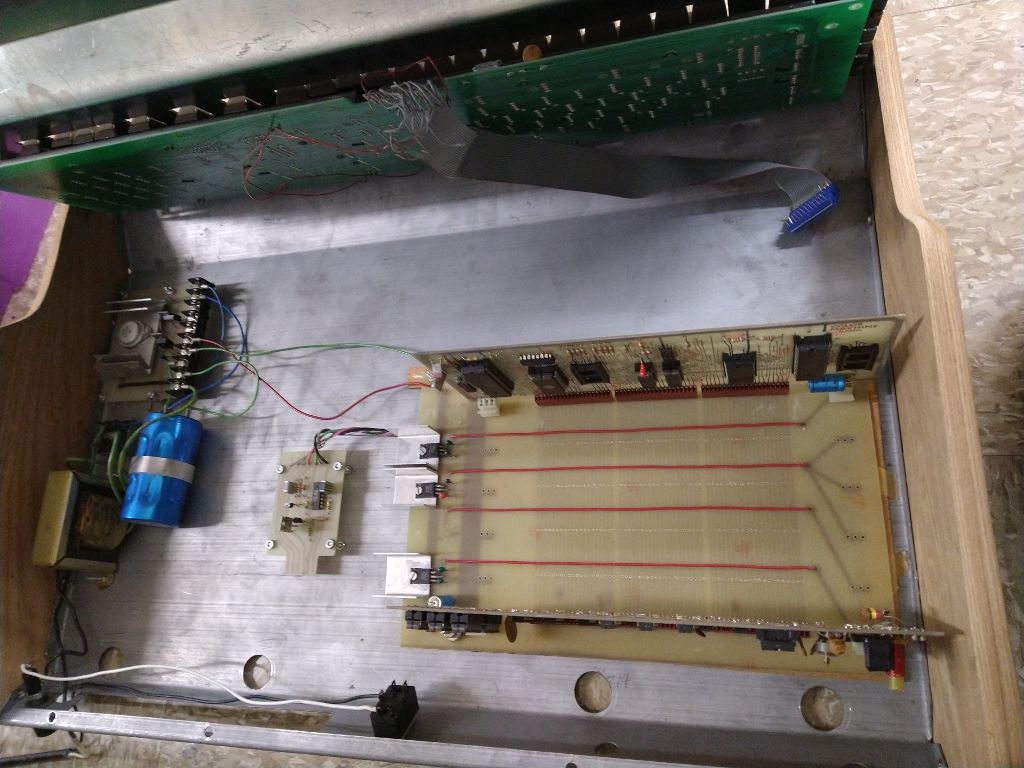 Some sort of a homebrew thing made out of what I think used to be a word processor? Inside is a pretty bodgy keyboard cable, itty-bitty linear supply and a few boards. 6-slot backplane with a connector arrangement I can't identify, one board labeled "COLOR Machine MAIN" and "COLOR Machine Video". The boards don't look like one-off etches but from the photos I could tell the vias were open so it was hand soldered. Wasn't gonna pay $70 for what could be anything still so I asked if he could sneak board photos.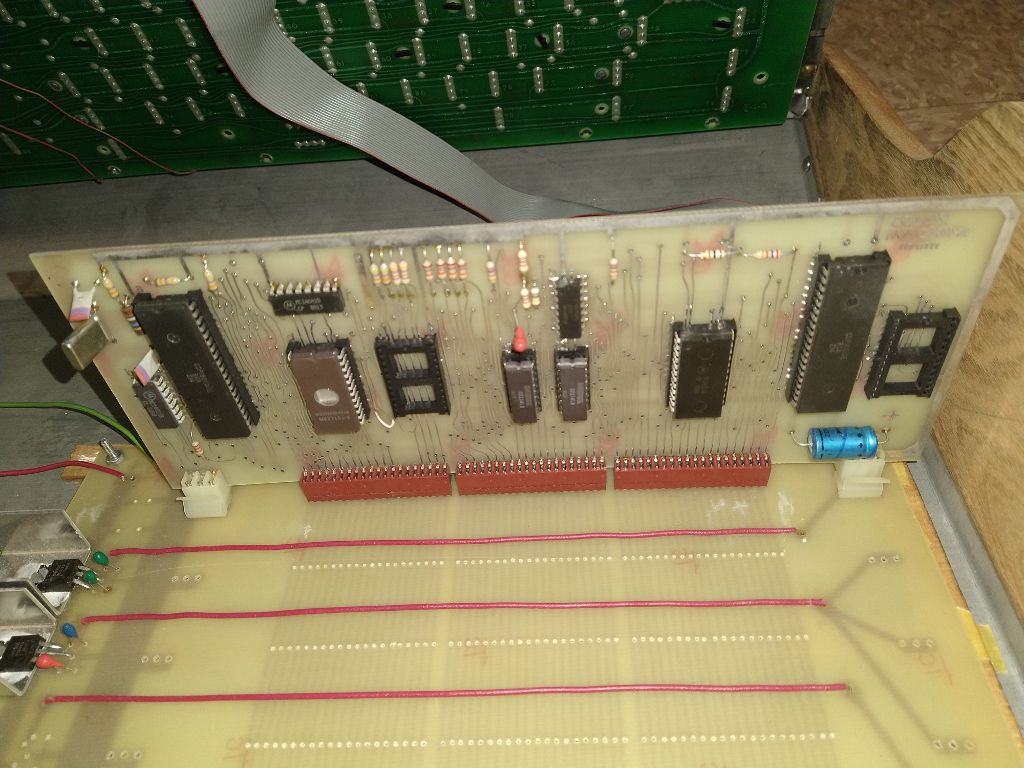 There wasn't a better photo of the smaller board next to the backplane but I'm making a wild guess from the size of the edge connector that it's some sort of a C2N cassette interface? If that's a triac I see on pin 3 and the markings of a hand cut alignment key between pins 2 and 3 that's MOTOR on Commodore's pinout.
The photos are terrible but I have enough to work with to identify one EPROM, two ram chips, what I can assume is the keyboard interface or an I/O expander, an MC6847 video controller and an RCA 1802. It's a COSMAC system.
Alright he won me over since I've never seen another 1802 based system besides the VIP, ELF and the COMX so it's waiting for me the next time I can make it down to the coast, at which point I can get better photos.
What is getting me is the backplane. It's too unique to be one-off but I cannot recognize it or find it in any of my books yet. Does any of this look familiar to a kit perhaps? Is it a clone of another system? Even a board identification will help me start to look into the proper documentation.
Last edited: