Joined

Jan 2, 2007
Messages

171
Location
It's finally happened after what seemed like an eternity. I finally have, in my possession, a working IBM 5160 XT......and there was much rejoicing.
It's about time! I was beginning to think it would never happen. My trip to Greensborro payed off. Of coarse there's a couple downsides. One being that I think the HD has issues. That's not really bothering me too much....yet. The other is I can't get a joystick to work with it. I put a card in that I bought off Ebay a year or two ago in. What's written on it is: Joystick Interface Card - T & W Systems, Inc. I tried three different controllers with it and none of them register at all. Did these old ISA cards require some sort of driver? If so where could it be found? I thought if there were any it would be stored on the card itself being that having a HD was not common at all back then.
Here are some wonderful pics of my new acquisition: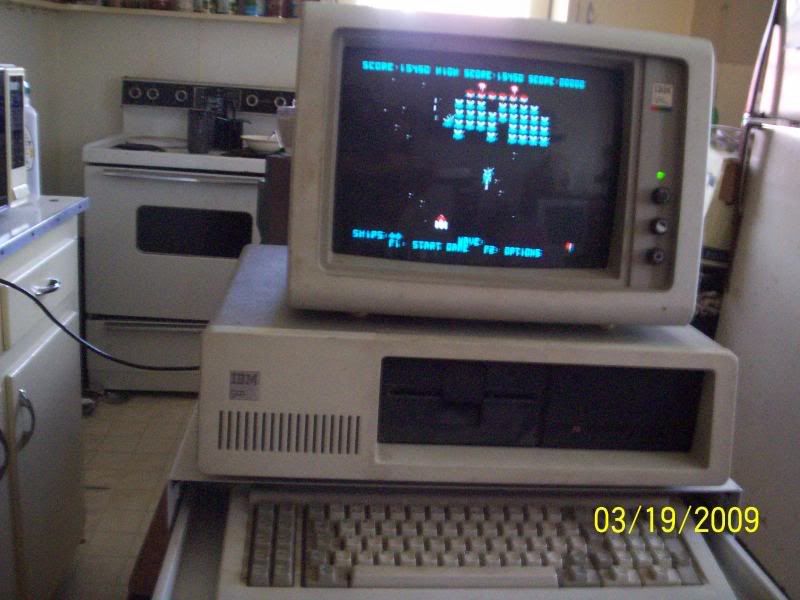 Here we have the main reason I wanted one so bad, to play classic booter games. Displayed is Atarisoft's Galaxian.
I finally can see Jungle Hunt like it's supposed to be displayed.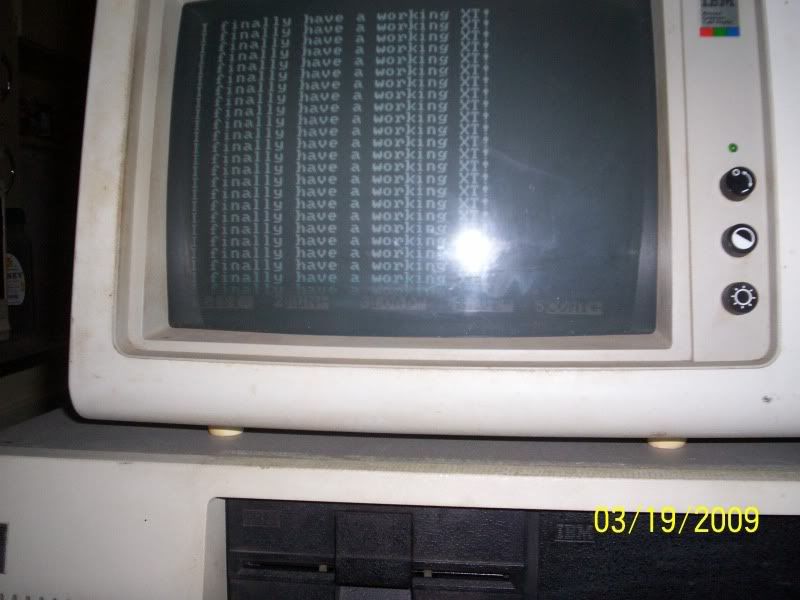 And here we have the extent of my programing skills. :mrgreen: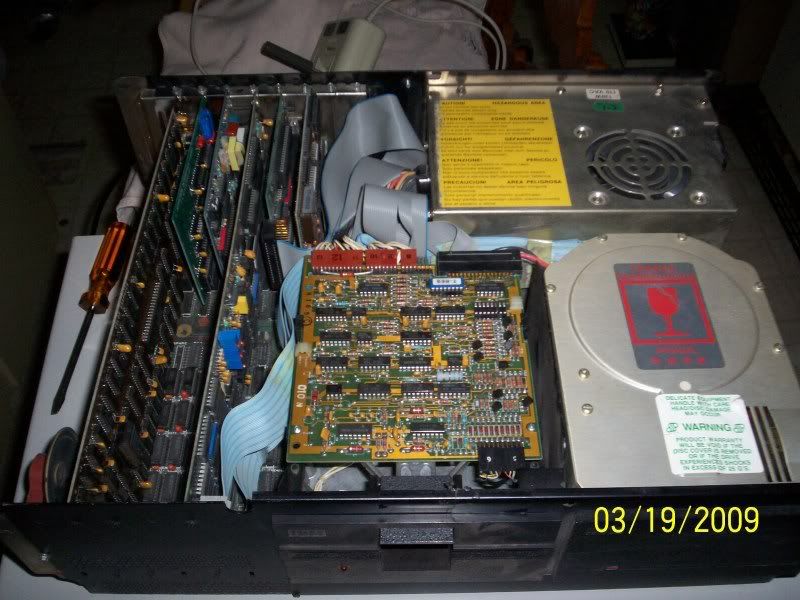 Inside the beast there's a CGA card, FDD controller, HD controller, RAM extension with a switch on the back of it, a Tandy made modem and my reluctant to work joystick card. (Not in that order)
Inside at a different angle.
A close up of the JS card.